Knowing that our CIRE clients might be looking for vacation destinations a little closer to home these days, our luxury travel reporter, Jamie Edwards from I am Lost and Found, has been focusing on her recent US-based trips: Wyoming, Colorado and now Utah. Come get lost in the wide-open spaces of the American West with us!
******
Years ago, when we lived in Tokyo, I remember a dinner party where we met a woman who went by the intriguing name of Fang. She'd been an expat in Japan for years, and we were fresh off the proverbial expat boat, trying to make sense of a new and foreign life.
In casual conversation, she mentioned an upcoming trip to the Aman in Indonesia. We innocently asked, "What's Aman?" Cue sardonic laughter, followed by a cryptic smile that implied, 'if you have to ask, maybe you are at the wrong dinner party.' Fast forward a decade—we have since learned about the Aman brand, and its understated, luxurious appeal.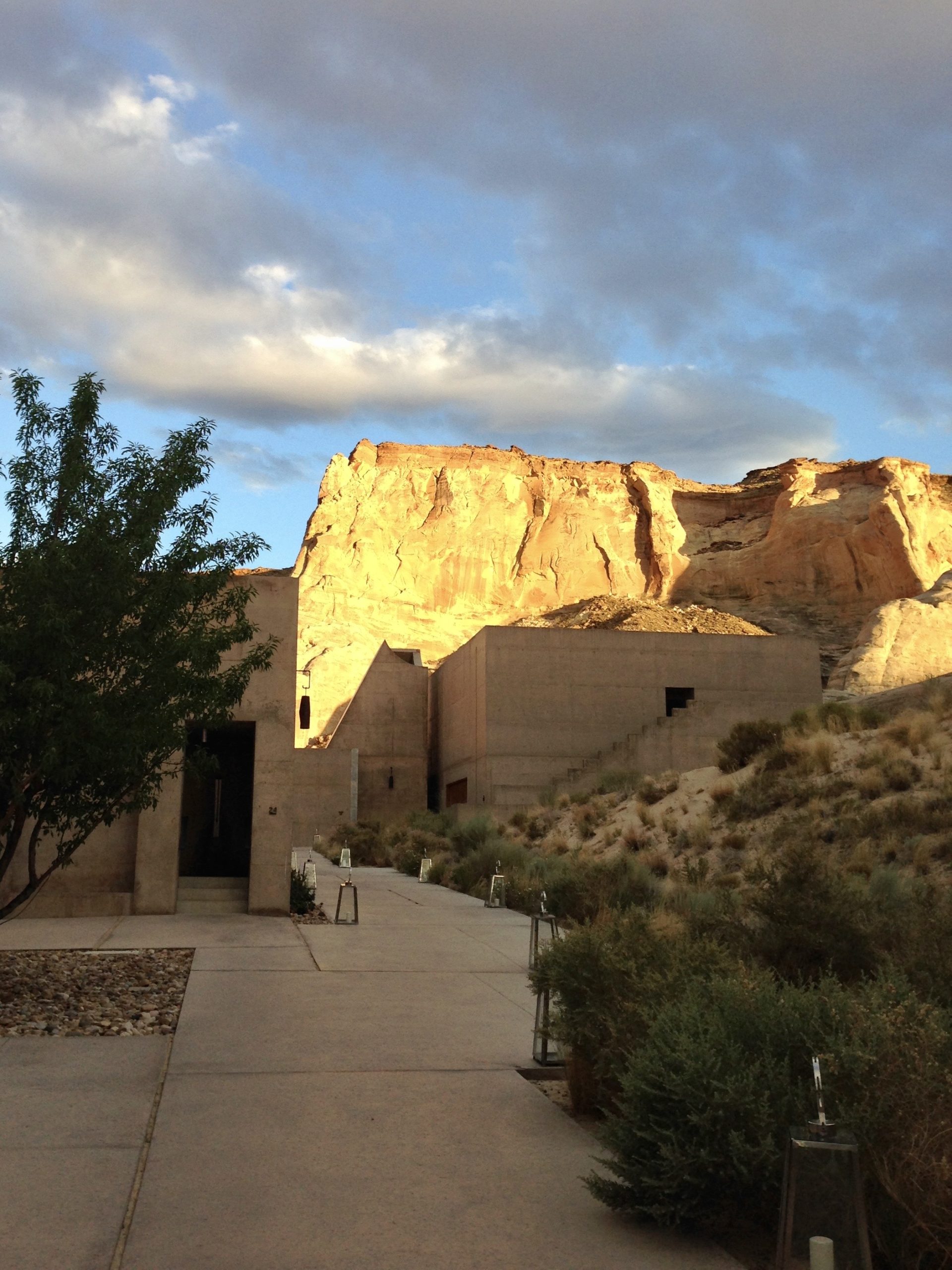 A tall order
I had been looking for a remote, but US-based getaway—a contradiction in terms, I wondered to myself, as I started my research. There are many off-the-beaten-path, and wide open spaces, to travel within the United States. However, it becomes a much taller order to add high-end, understated, adventure-filled, and stunning views, to the list. I never said I was easy to please. Yet, after much thought, the Utah desert came out as the clear winner.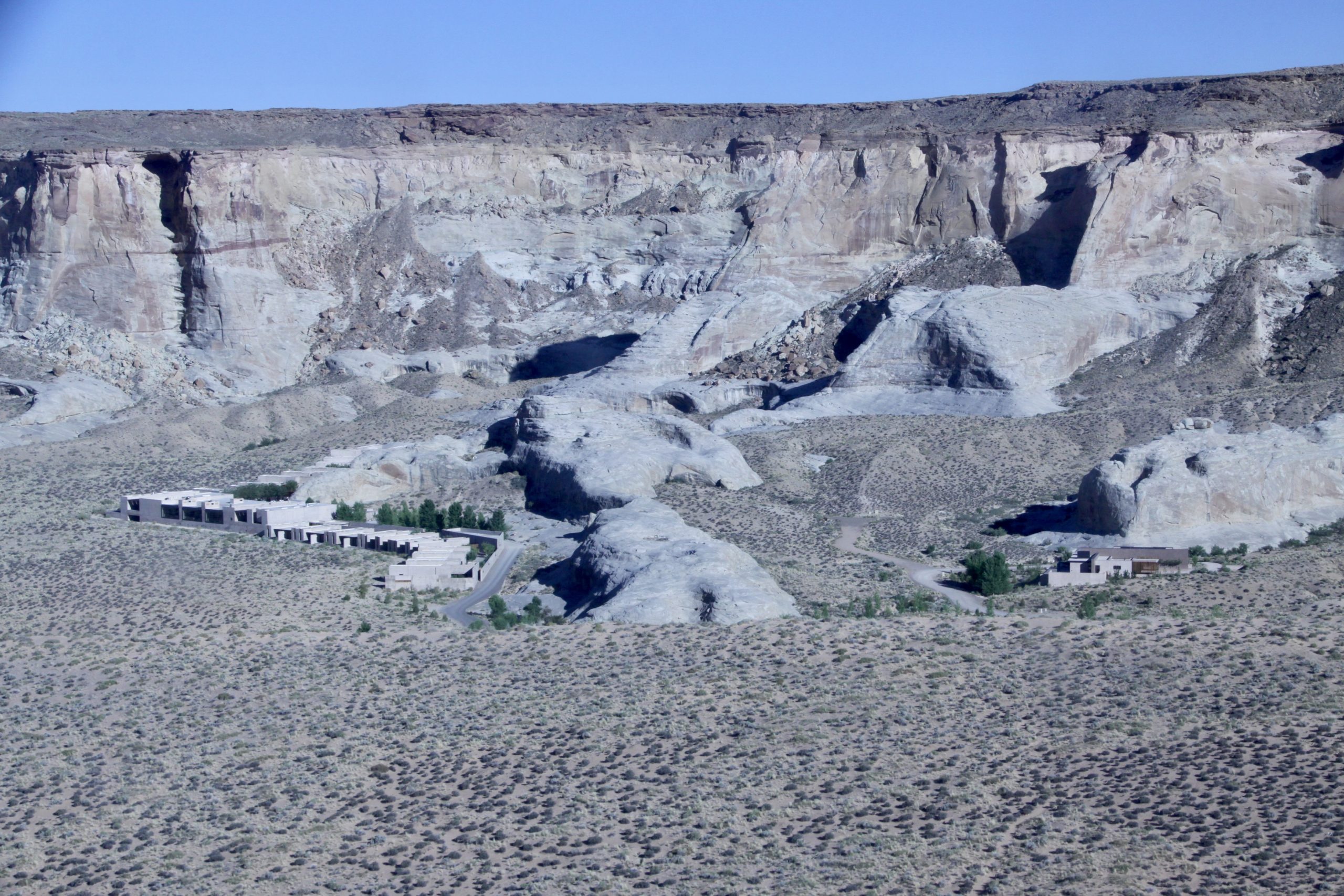 Hidden in plain sight
Amangiri, located on the southern border of Utah, where it meets Arizona, is nearly impossible to spot when viewed from above. In fact, it's nearly impossible to spot when driving, as well, which is how many of us these days are likely to travel. Road trips and RV rentals are at an all-time high in the US, reinforcing what a popular way it is to explore the country at the moment.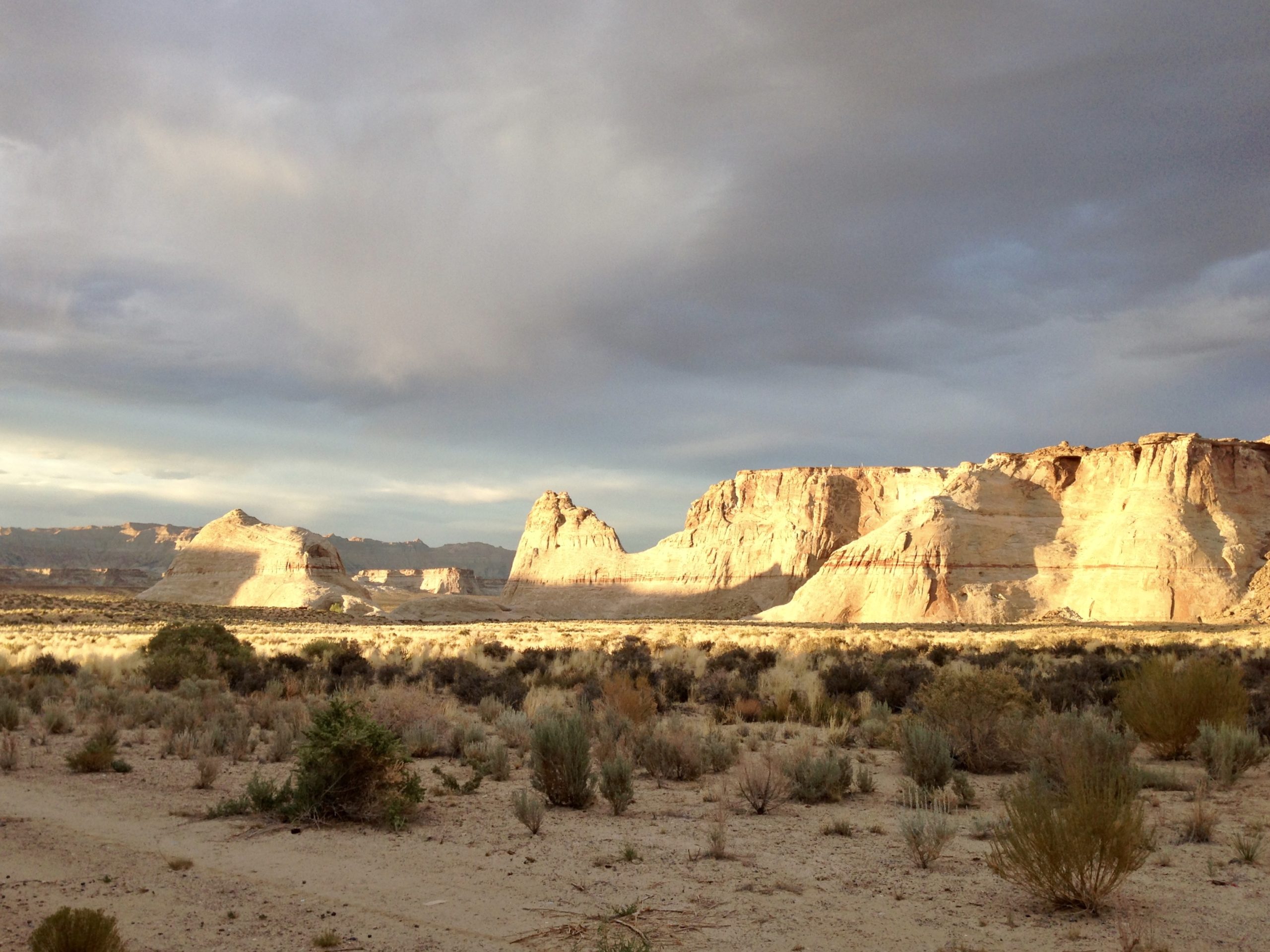 Encompassing roughly 600 acres, Amangiri nestles beautifully and discreetly into the desert landscape, its exterior colors mirroring the dusty terrain. Low, flat rooftops quietly conceal the beauty that lies beneath. Beauty from the inside out, as every detail has been thoughtfully decided upon, whether natural or manmade.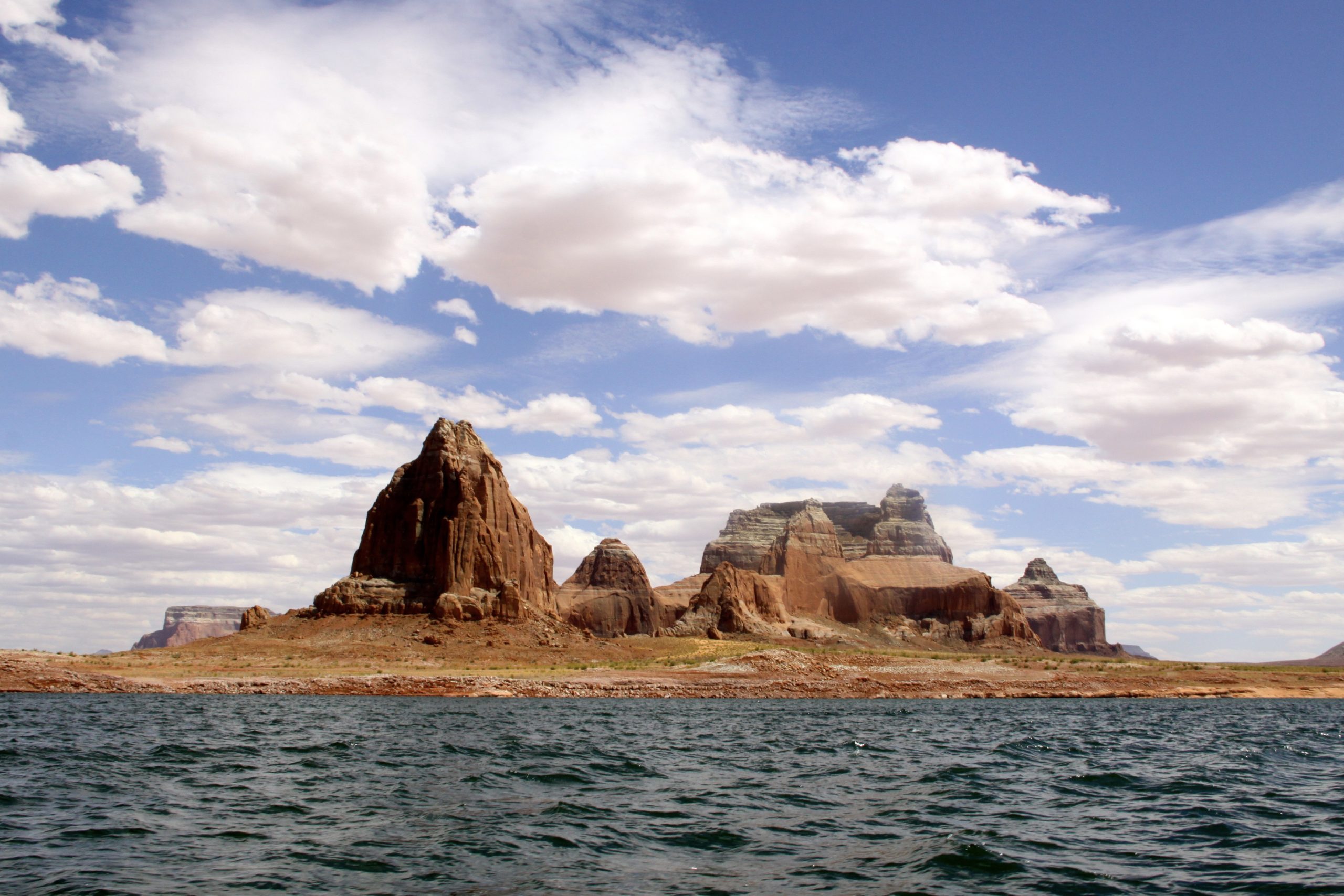 Adventures, Buttes, and Champagne
The resort's proximity to Lake Powell and Antelope Canyon was a major consideration for me. It is a natural launch point for so many spectacular and unique desert adventures. One could easily spend a week there, and not even begin to exhaust the excursions available. Hiking the red rocks, crossing the challenging Via Ferrata, climbing into the famous slot canyons, and flying over Horseshoe Bend, are a mere few. Add in hot air ballooning, kayaking, and horseback riding, and the area becomes a playground for the adventure junkie and photographer, alike.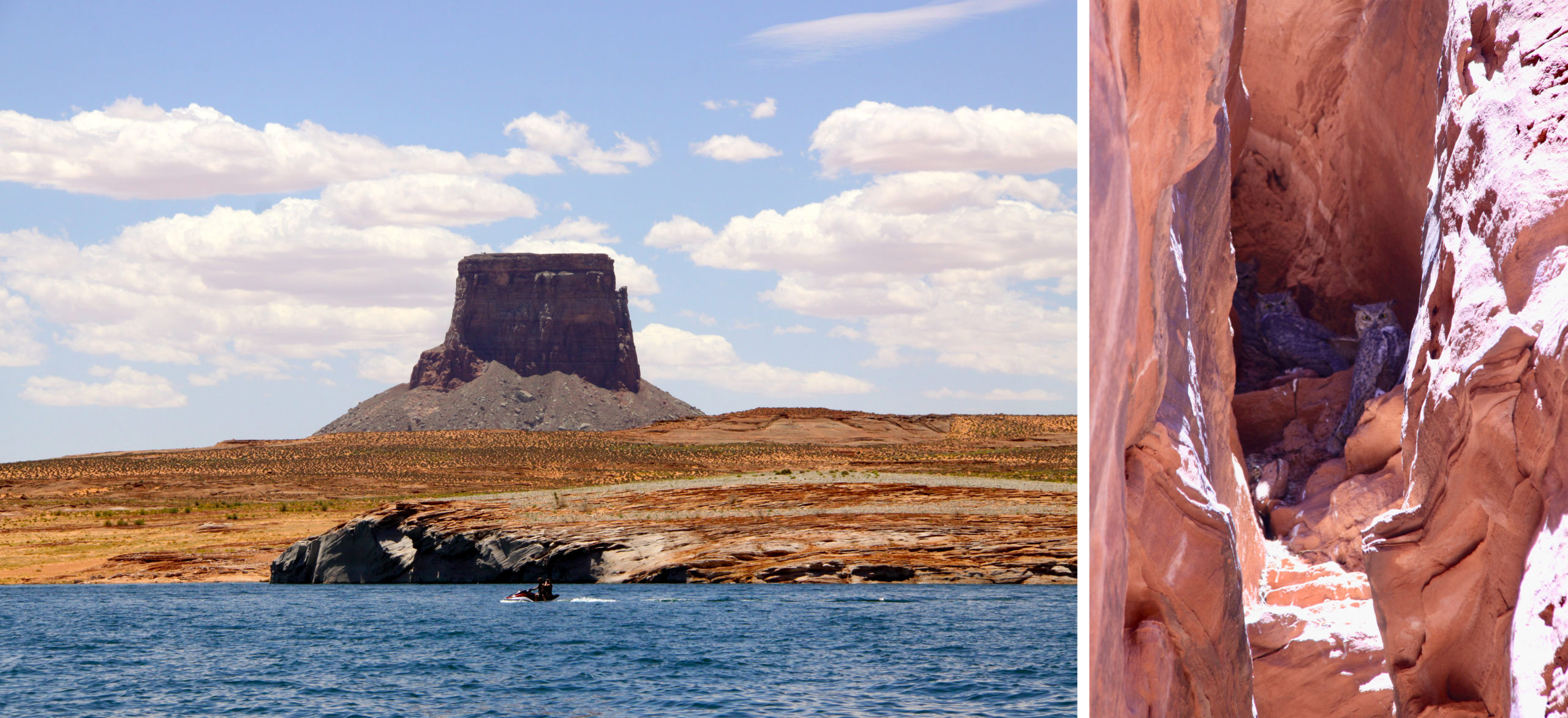 The innate beauty in this part of Utah conjures up the image of peeling back layers from an onion. Beyond the thick outer layers—climbing and hiking—are the super thin ones. Like discovering owls nesting in the nook of a rock or starting to notice the subtle difference in colors of earth beneath our feet. It is those fine layers, the tiny details, that can go on indefinitely here—the corner of the country where Arizona, New Mexico, Colorado, and Utah intersect.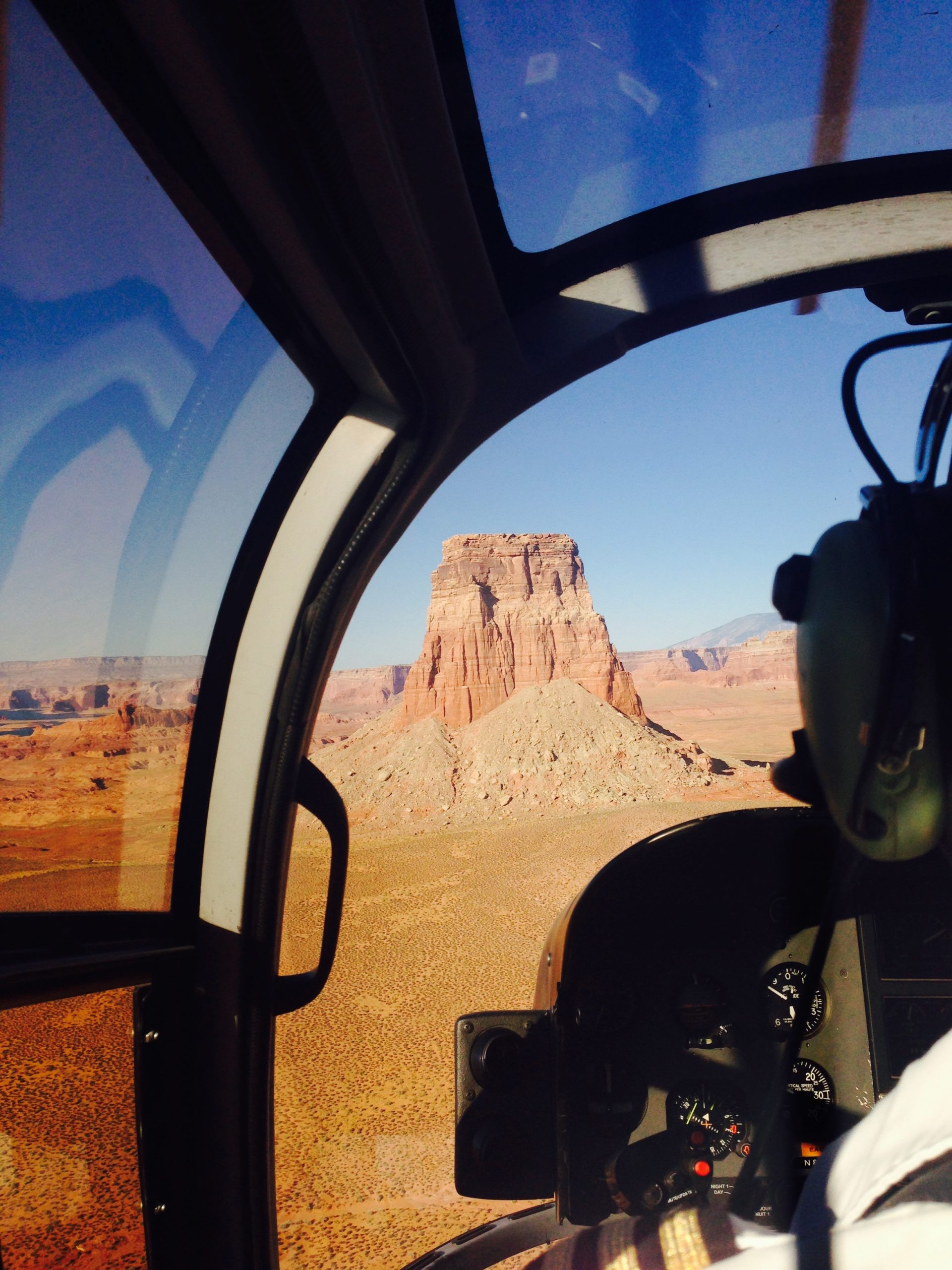 One afternoon, we boarded a helicopter to see the desert from above and landed atop a nearby butte. Our pilot set up a table and chairs for us to soak up the surroundings over a bottle of chilled champagne. Blue and gold, opposites in the world of color, created a striking scene from our elevated position.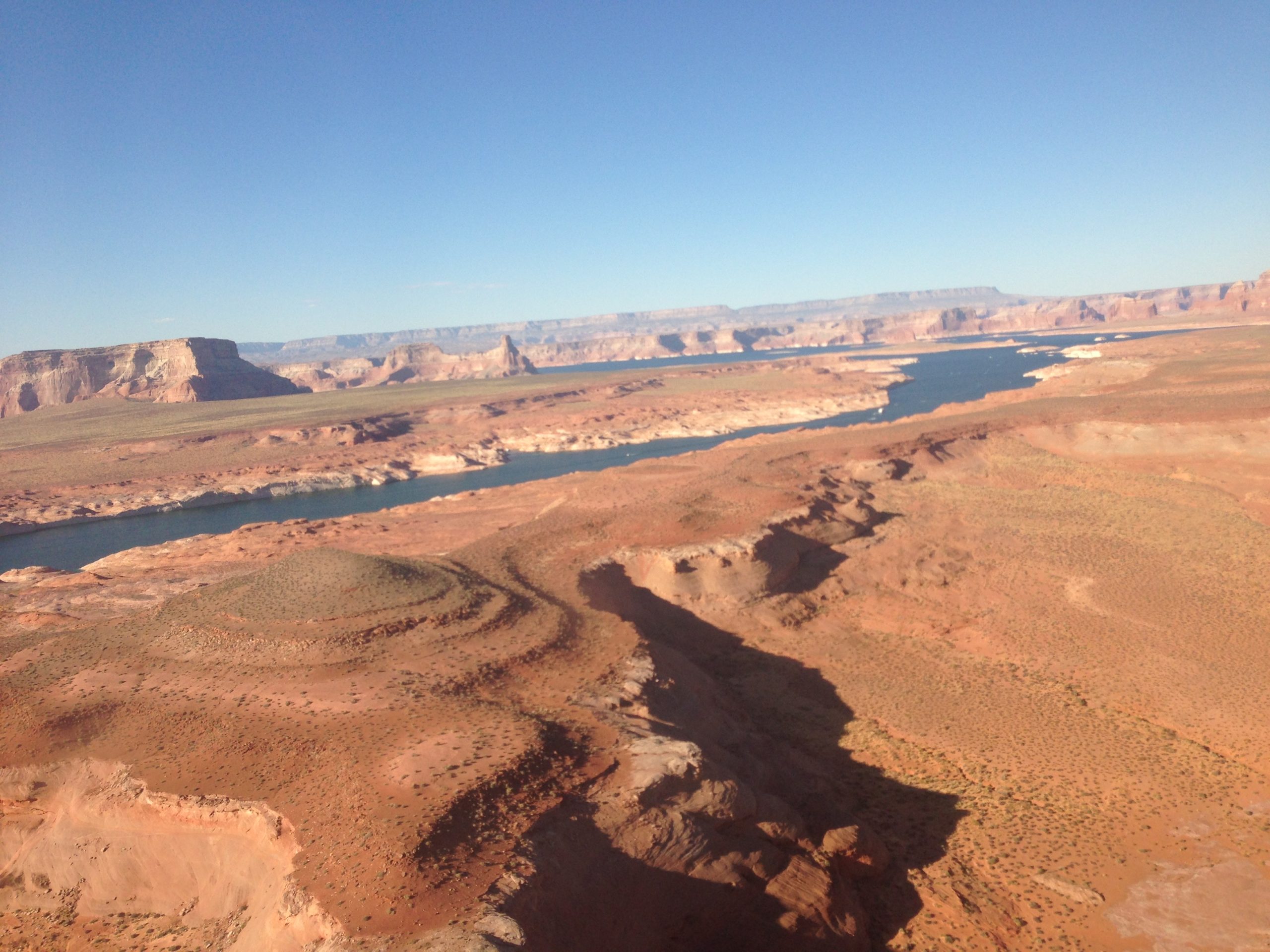 As the sun began to set, we flew over the Glen Canyon Dam, and Horseshoe Bend—its iconic shape giving credence to its name. One highlight among many of the trip.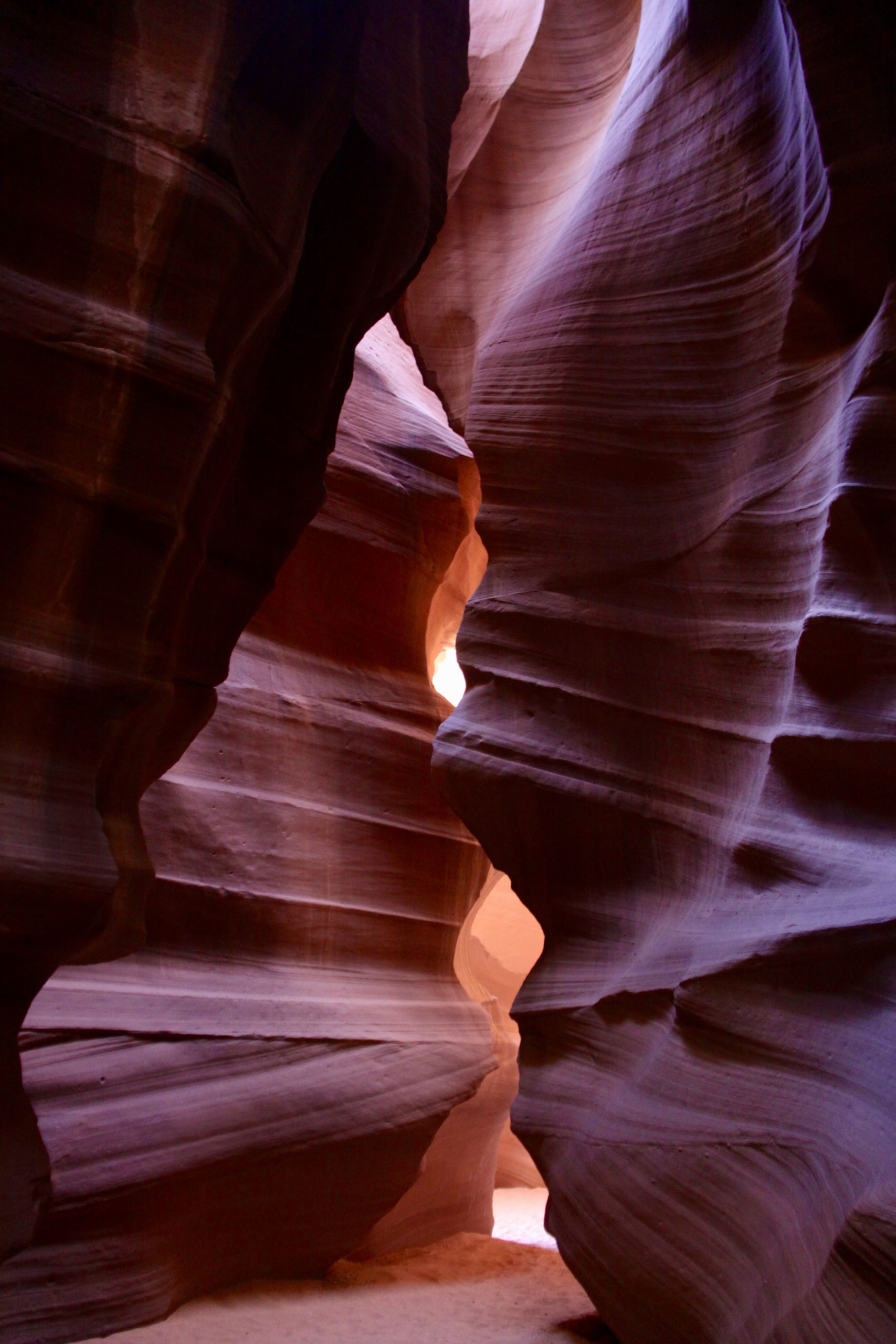 Squeezing through Slots
It is said that Utah has the most slot canyons of anywhere in the world, and the draw of hiking into these colorful, sunlit, narrow gorges, was a large part of why Utah became our destination of choice.
Our guide was a young, local Native American man, who led us up, over, and around the rock formations, and taught us about the layered sedimentary deposits. At various points, we had to scramble on our hands and knees, and suck in our bellies, to access the famous slots.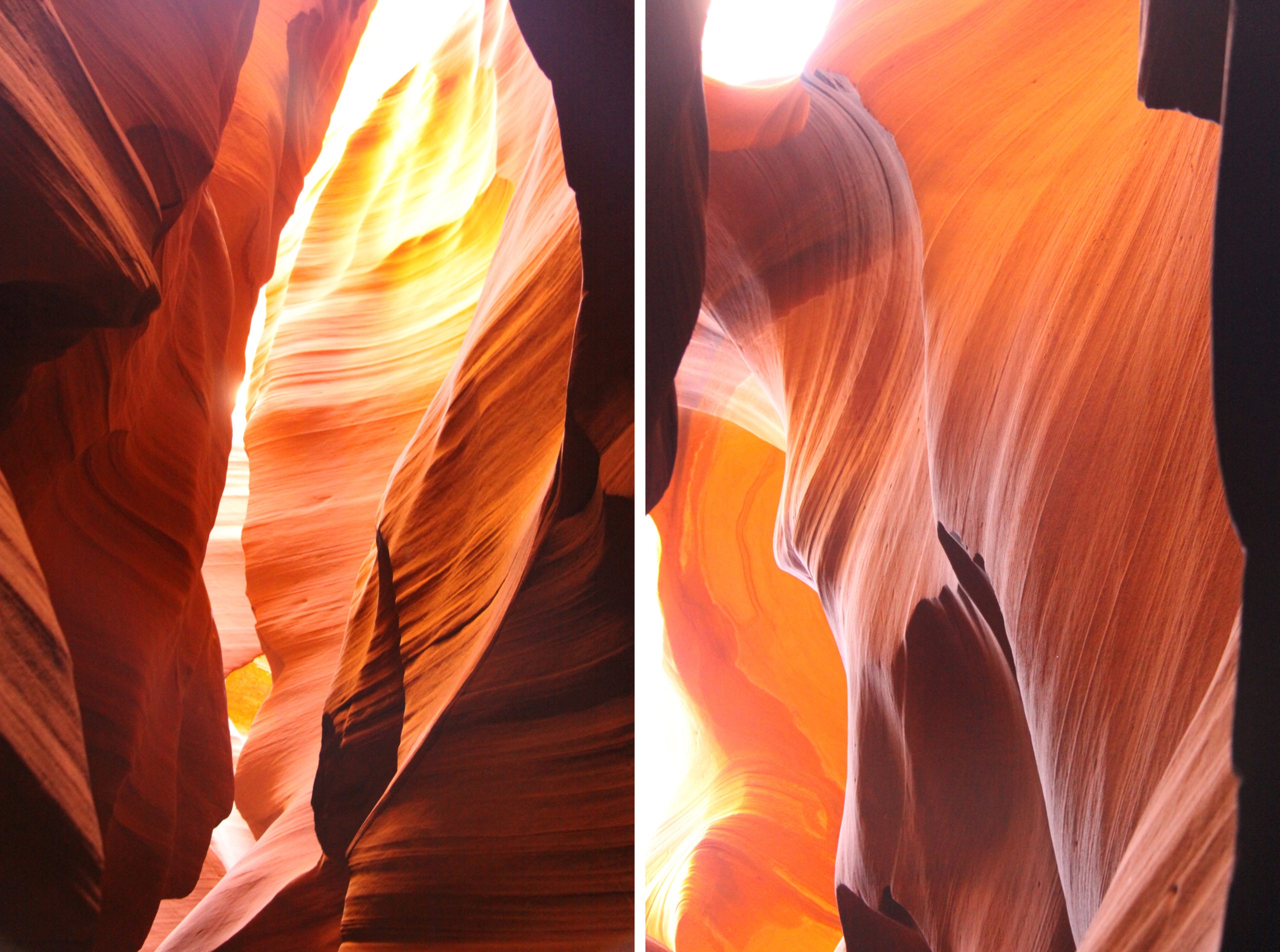 To say that the colors and striations of the canyons cannot be captured on film is an understatement. A sliver, a piece, or a glimpse can be caught; but to illustrate it in its entirety was impossible, at least by me.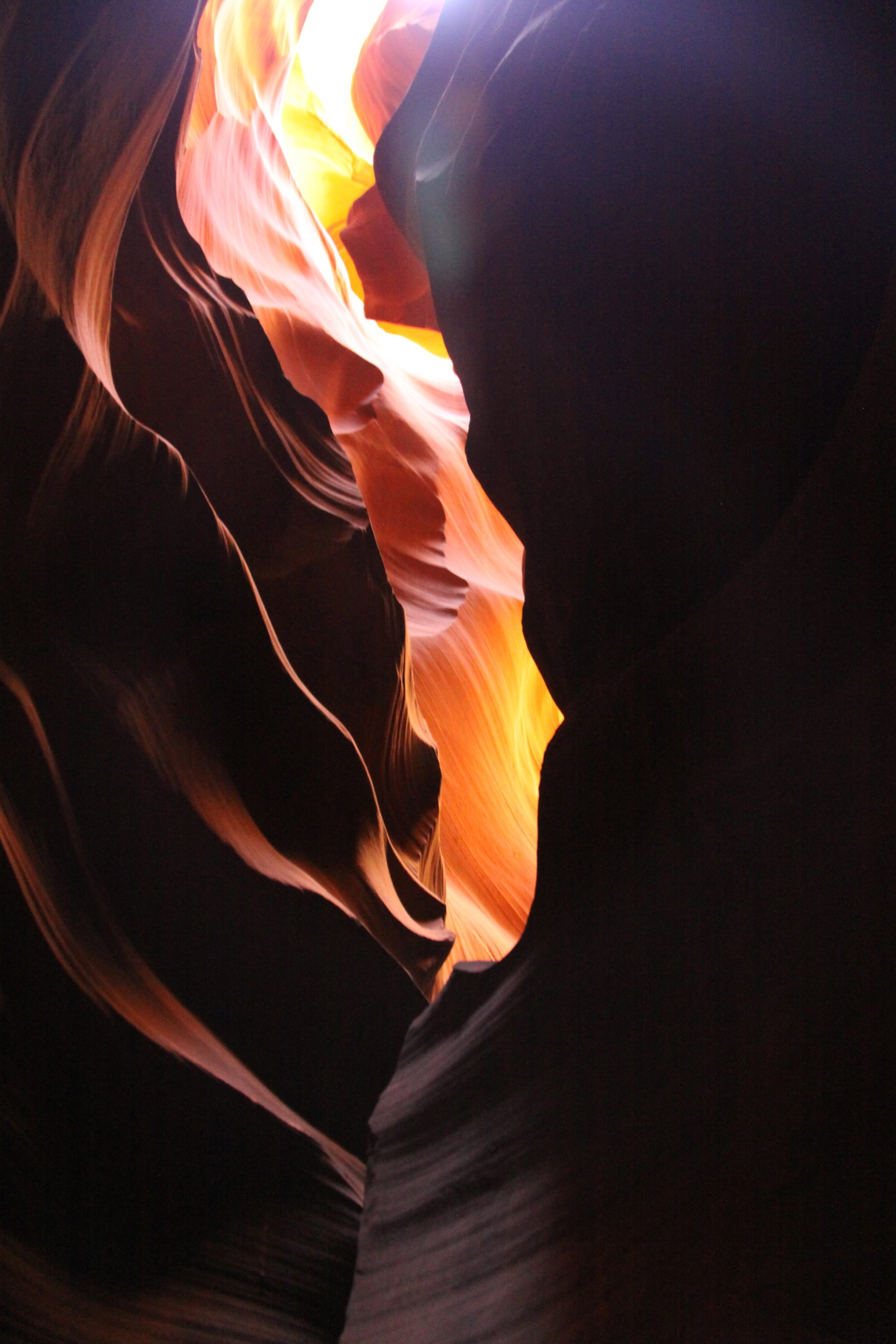 At certain times of day, the sun dived deep into the slots, saturating them, and creating luminescent hues. The rock walls appeared fluid. We crawled through passageways in the formations, watching the colors that ranged from cadmium orange, burnt orange, to cayenne red, persimmon, and then a rich, moody purple. Other times, looking through the crevices gave the illusion of an orb of fire, rather than permanent rock. As the sun shifted, the once fiery walls smoldered, turning smoky and dark.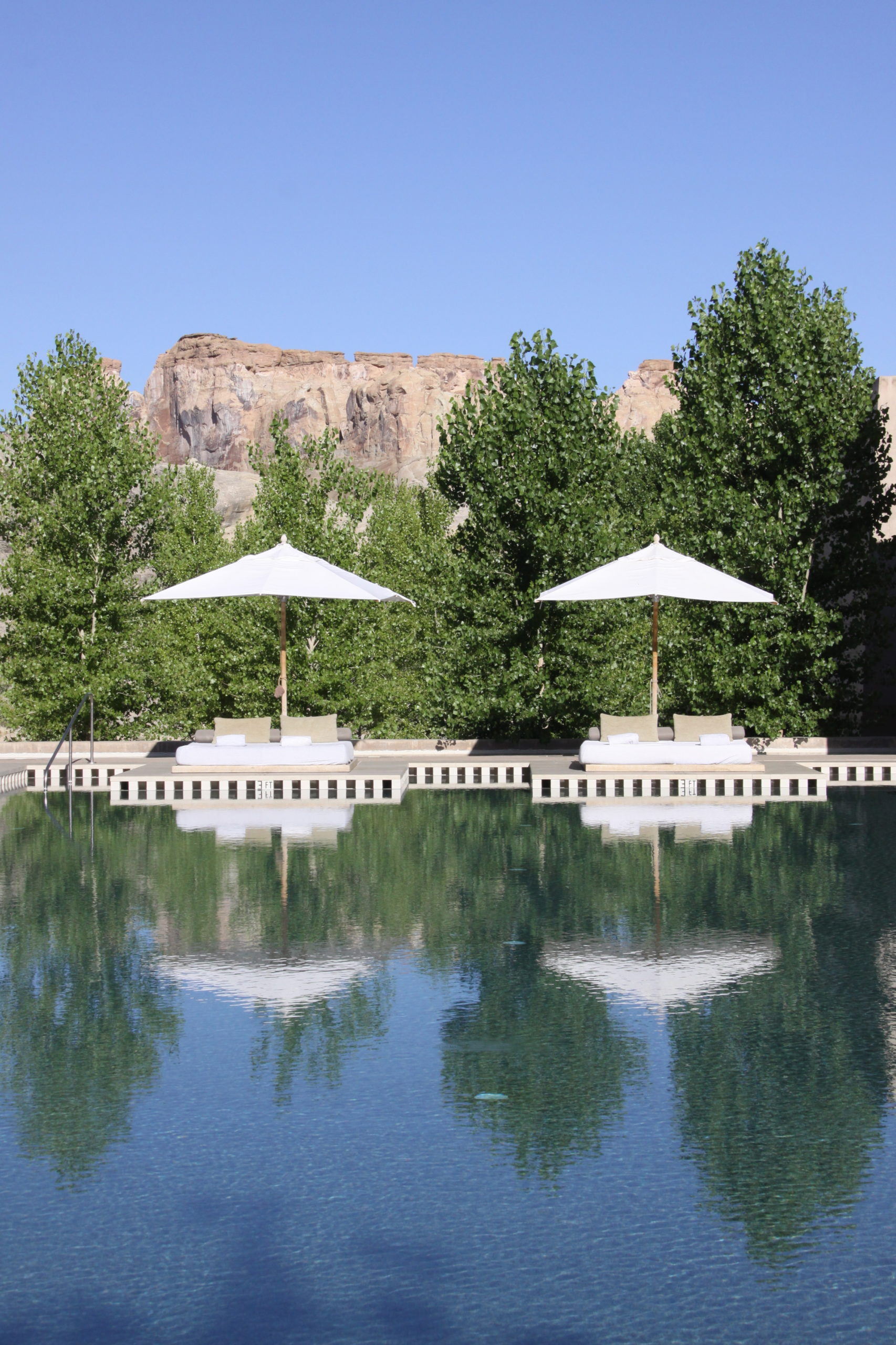 A 180-million-year-old rock
After a morning of squeezing through canyons, and tackling the dry, desert heat, it was a gift to return to the resort and know that we didn't have to leave the property, for any reason, for the remainder of the day. My research had led me to believe that the pool setting at Amangiri was nothing short of mind-blowing. I was excited to fact-check.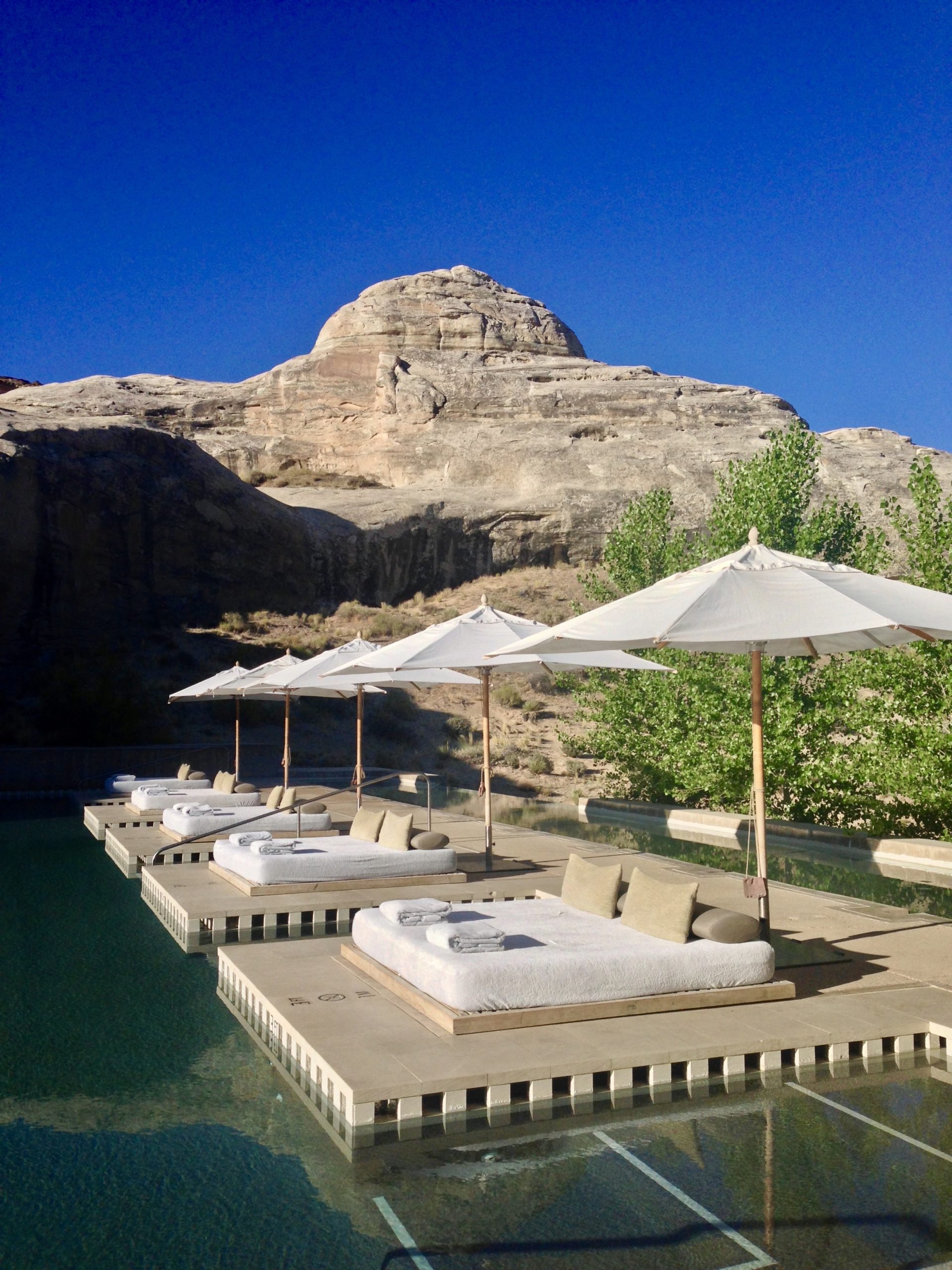 Hands down, the most defining element of Amangiri, is its enormous ancient boulder. It has been said that Mr. Zecha, the owner of the Aman brand, used this rock as the centerpiece of the resort's design, and spent years trying to secure the site, as it was originally nationally owned land. One could argue that it is the oldest piece of original art on the property.
In a feat of design that would make any landscape architect drool, a glorious pool surrounds the boulder. Each platform lounger, with oversized white umbrellas, slices into the pool's edge, which creates the illusion of personal space. Some days, we felt like we were the only guests there. However, one afternoon, Tom Hanks and his family showed up poolside, and we all did our best to pretend we didn't recognize him. But even with eyes closed, Tom Hanks' voice is impossible to mistake.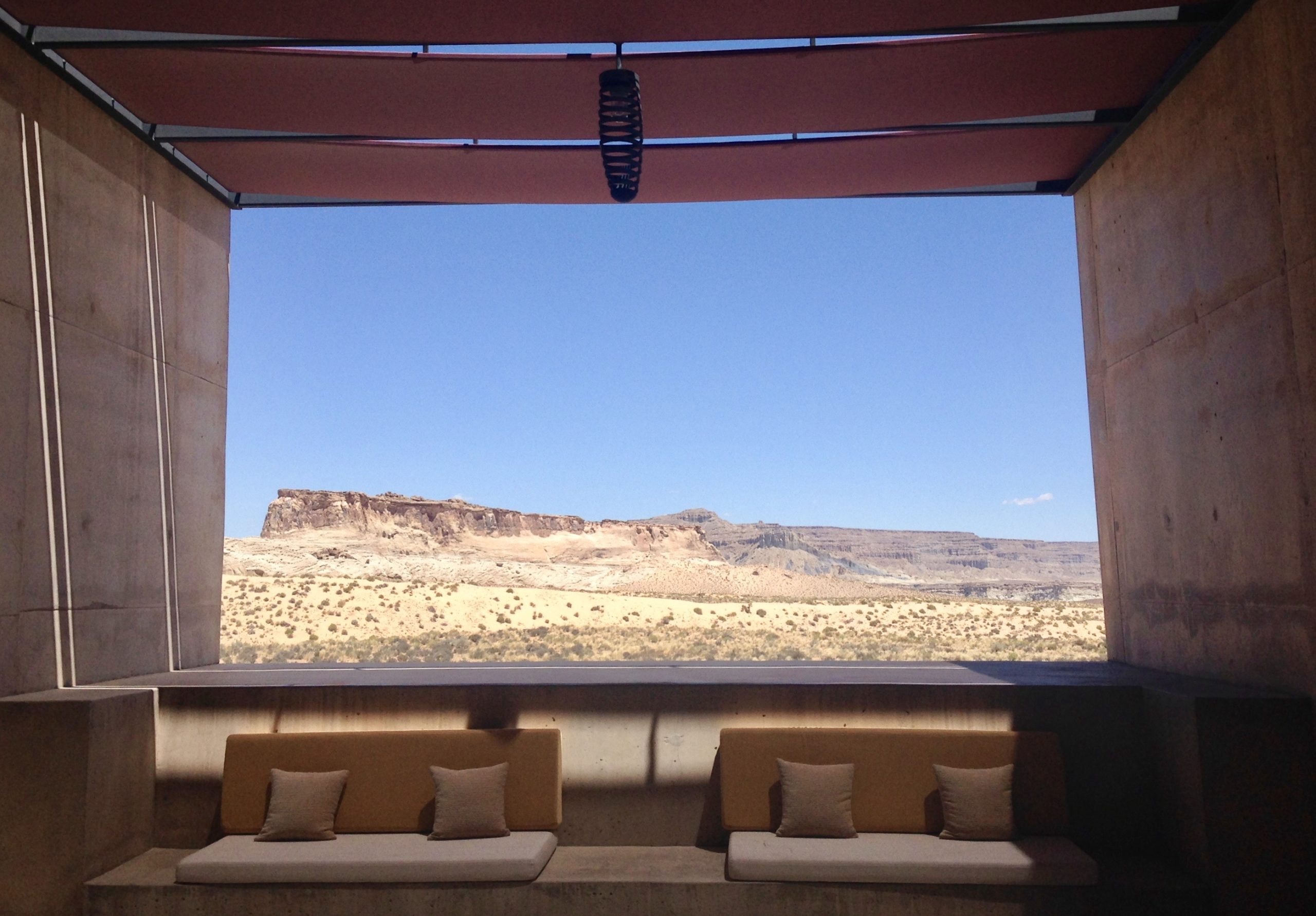 Taking the outside in
Our suite was spacious, strikingly monochromatic, and naturally lit by expansive picture windows. They are mountain facing, so that not a single golden drop of sun is missed throughout the day, or over the craggy, jagged, range as it descends. The contrast of the warm glow that hovered, and then coolly dropped out of sight, was something to look forward to each evening. A glass of wine in hand, we had front row seats to every performance.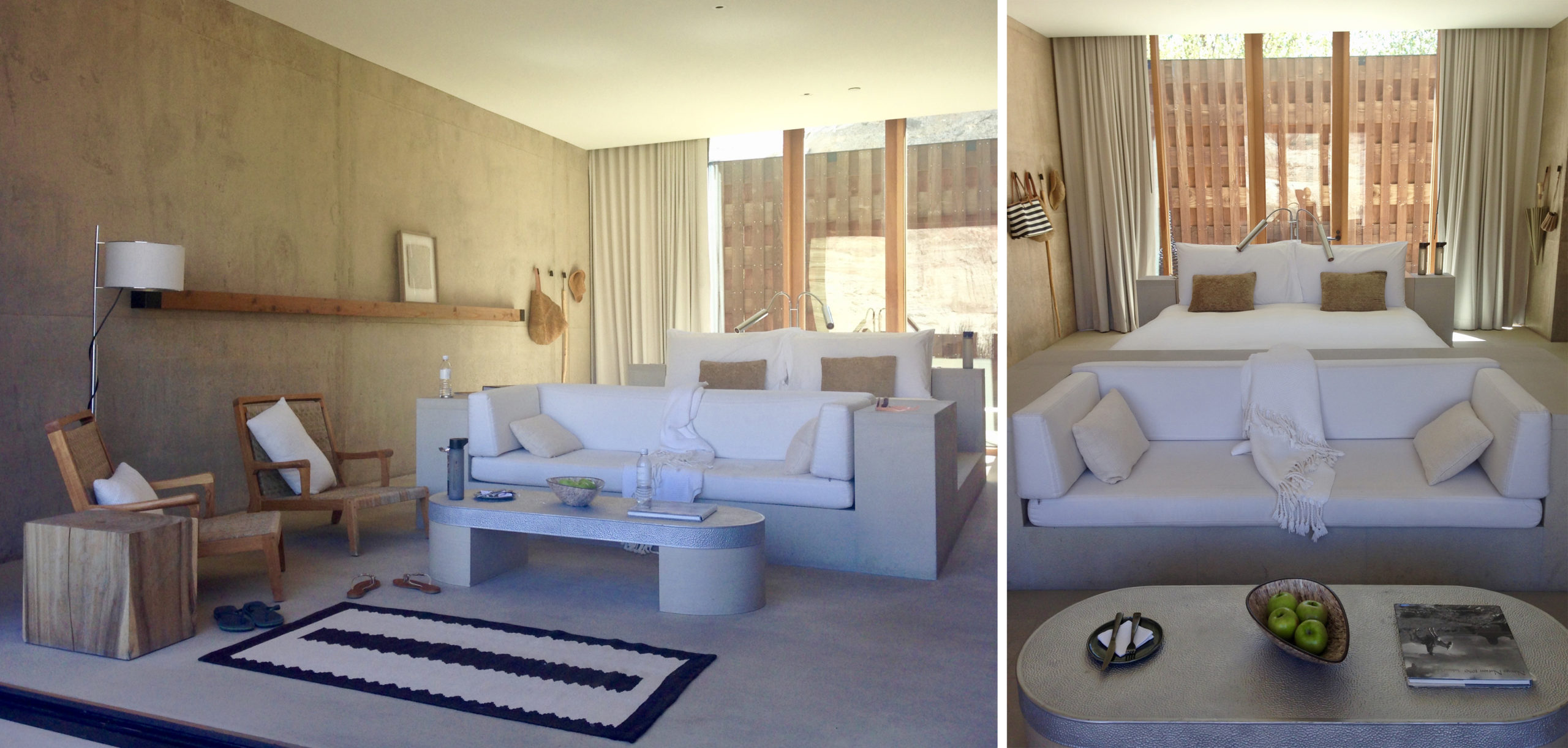 Rooms and suites are as natural as the outdoors itself. Stone, wood, and clay describe both the mellow color palette as well as the raw materials. The beds float mid-room, facing the windows, so that there is no escape from the elements.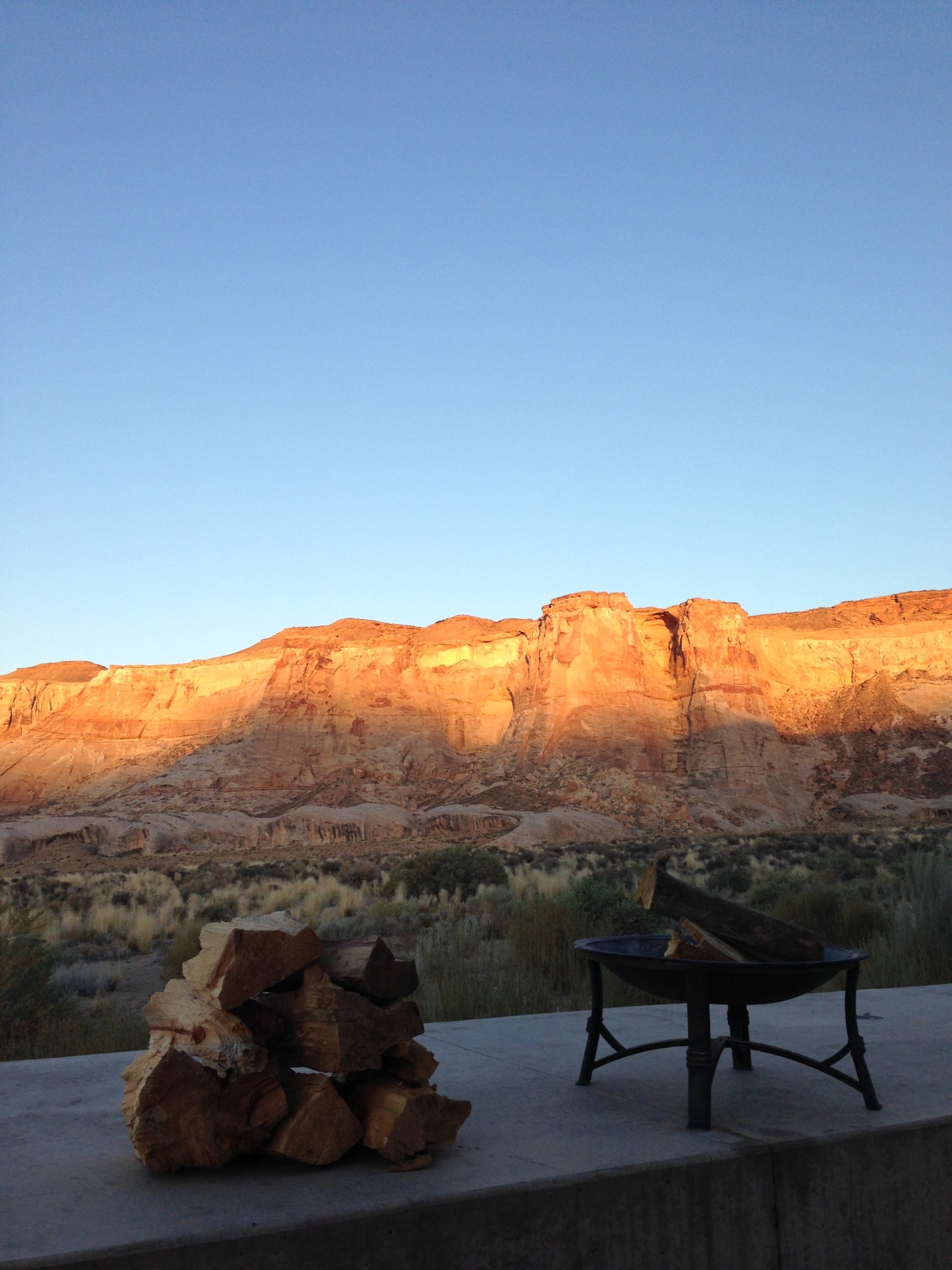 The outside patio had a small fire table to take the chill off the slightly cool summer nights, while we enjoyed sunset cocktails. Nearby, a straw hat and parasol was on hand to shield the all-day rays, a hand-carved walking stick for hikes, as well as state-of-the-art binoculars. Aman, you thought of everything. Details rule.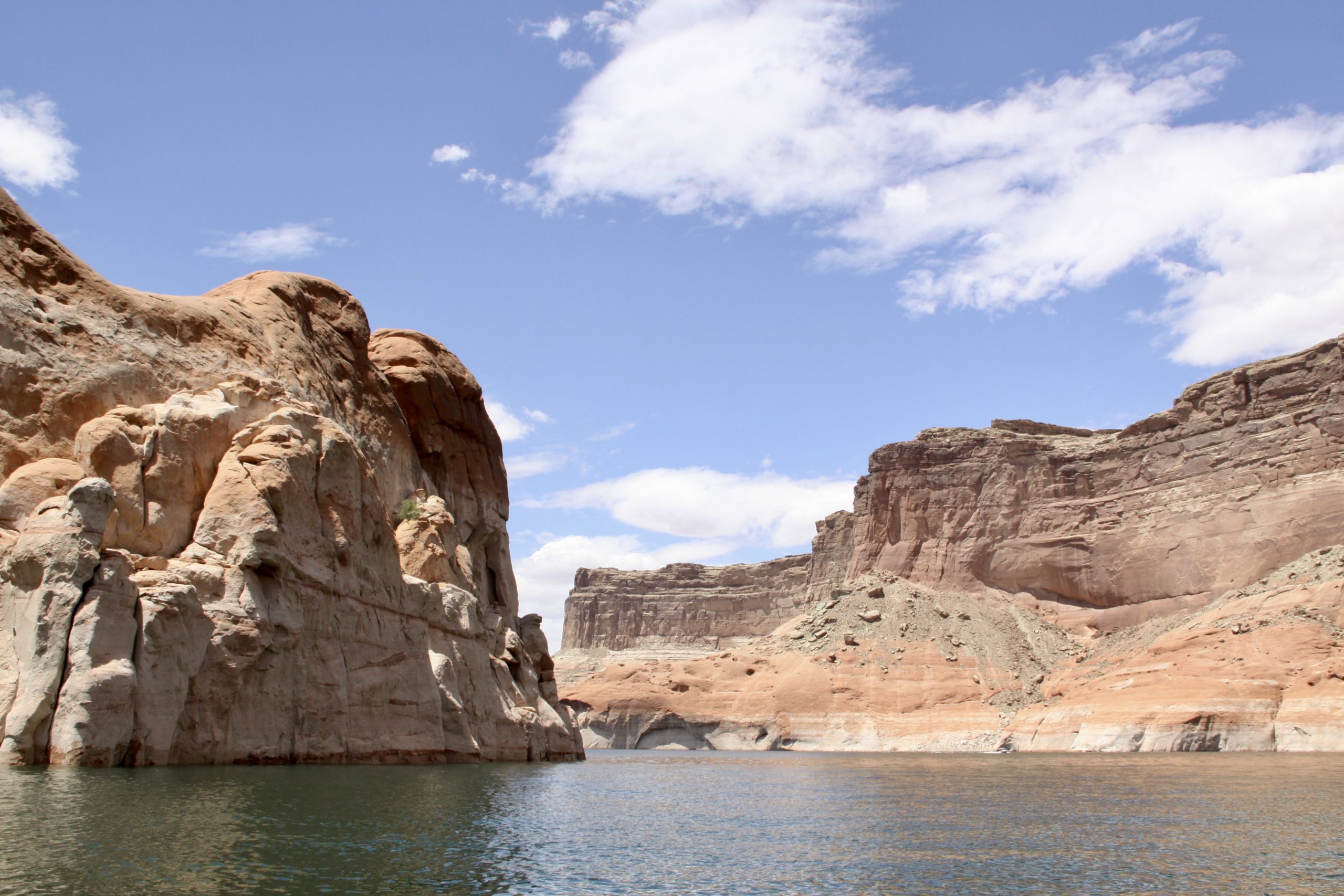 Lake life
Actually, a man-made reservoir rather than a lake, Lake Powell added yet a different layer of adventure to our desert holiday. The following morning, we hired a captain, and a boat, and spent the day wake-surfing, waterskiing, and swimming in Lake Powell's crisp waters. We marveled at the impressive and incredibly steep canyon walls and noted the distinct colored patterns that centuries of ever-changing water levels had etched into the earth.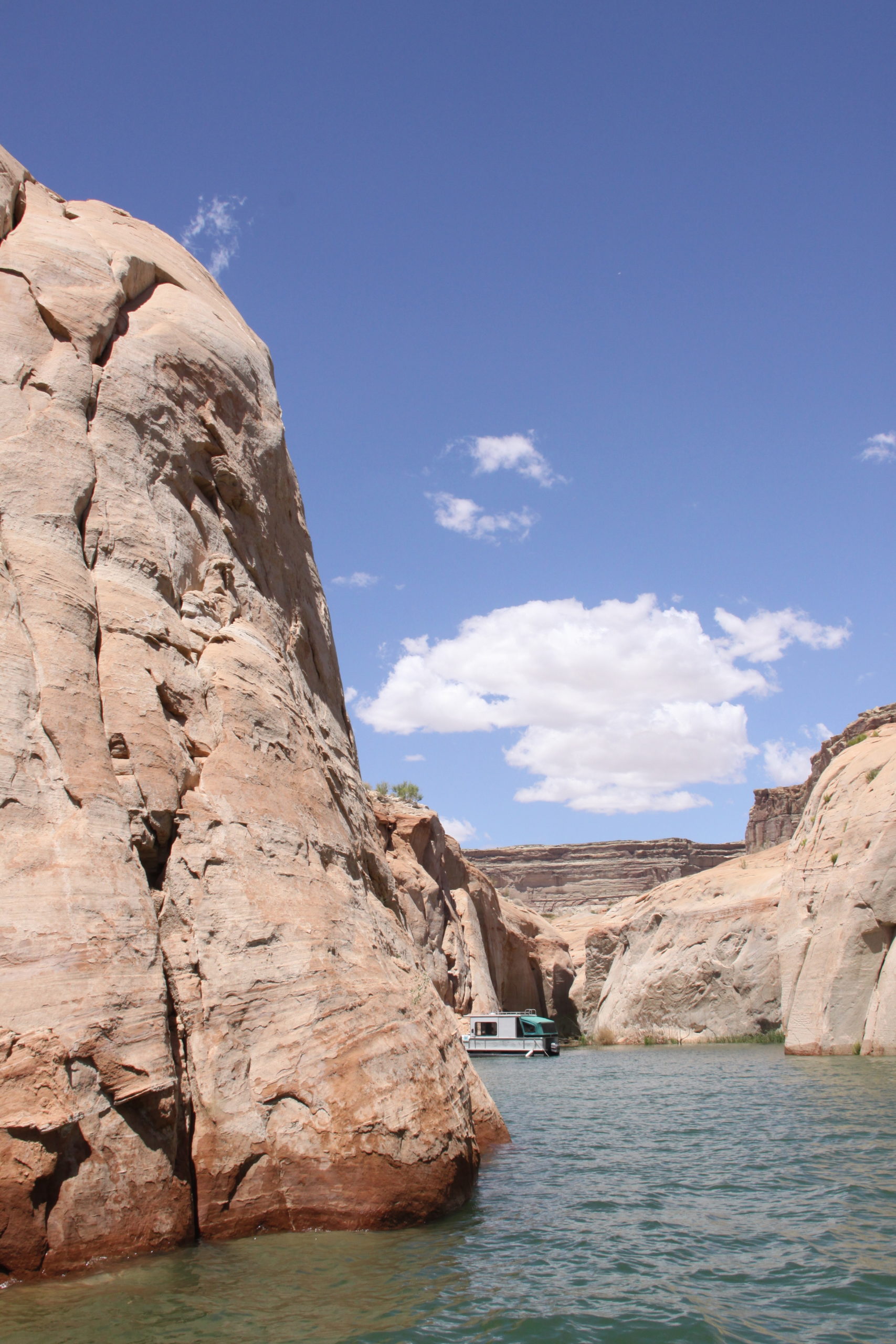 Craggy and textured mountains surrounded the lake and were vibrantly juxtaposed against the cerulean blue sky. Distant buttes dotted the barren landscape, their iconic flat tops cut a unique silhouette. With the water so clear and brilliant, Lake Powell is understandably a favorite destination for houseboats and day trippers. Yet, it didn't feel busy. In fact, there were moments we were so alone, I felt I had traveled back to prehistoric times.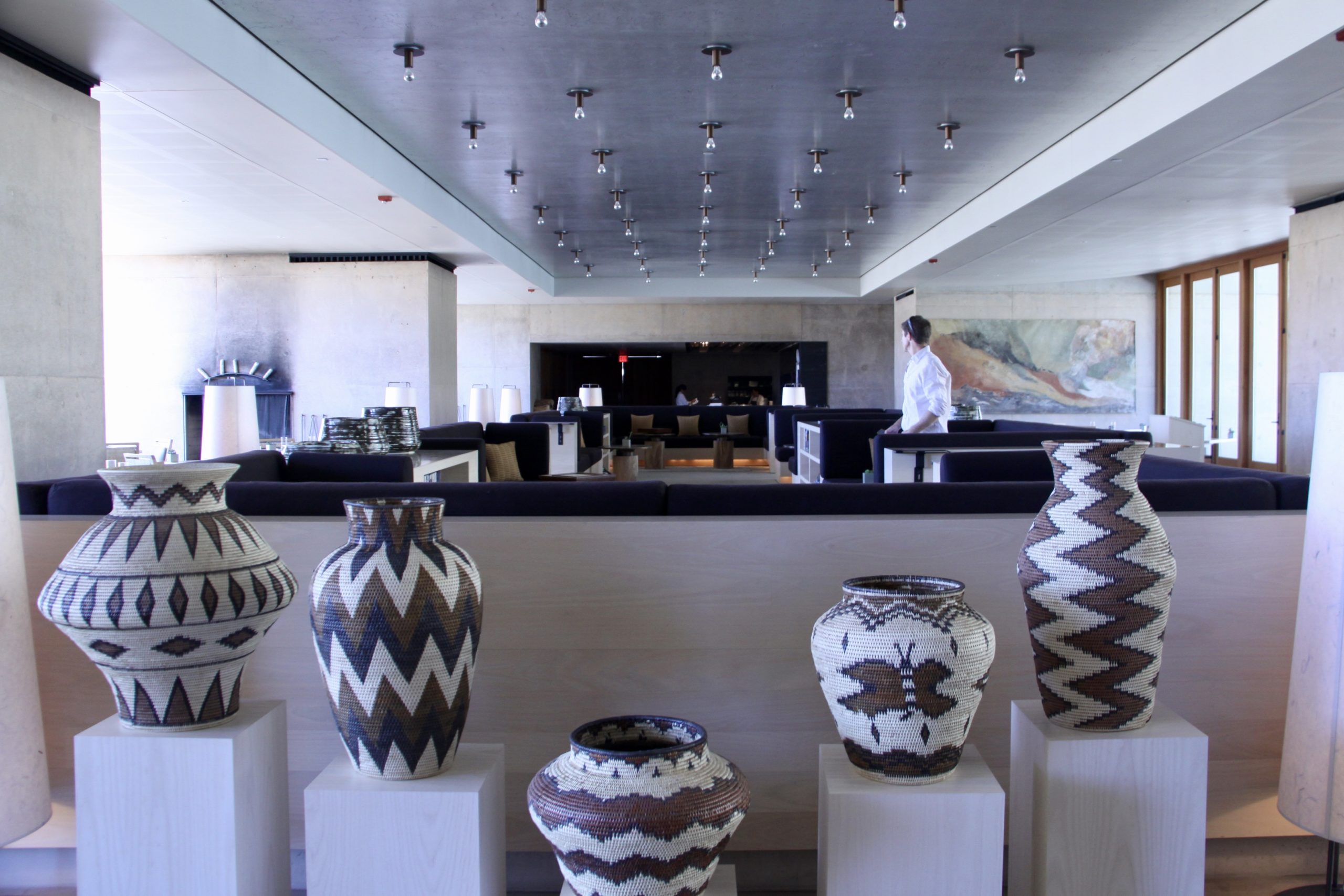 Settling (back) in
The Dining Room and Great Room at Amangiri are open plan, with panoramic windows that essentially double as a permanent and ever-changing art exhibit. As we walked around the common spaces, we took note of local handicrafts, such as geometric-designed hand-woven baskets and pottery.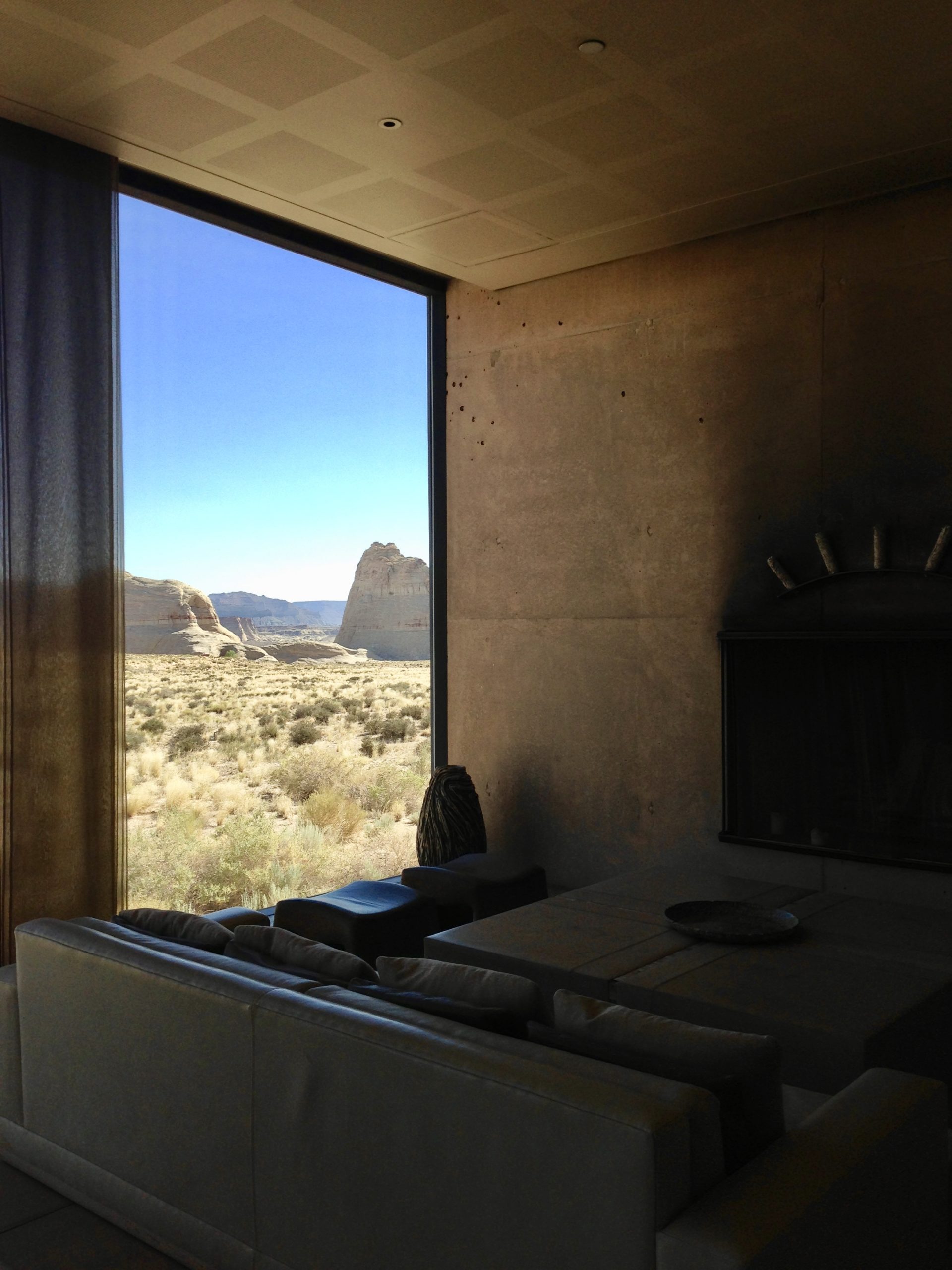 As ever, coming back to the resort after an invigorating day immersed in nature felt decadent, and our relaxing time ahead felt well-deserved. Four fireplaces, each with comfortable lounge-like seating, were welcoming spots in which to cozy up with a pre-dinner drink. A floor-to-ceiling walnut wine cellar that would make any wine aficionado swoon, was yet another fun place to explore.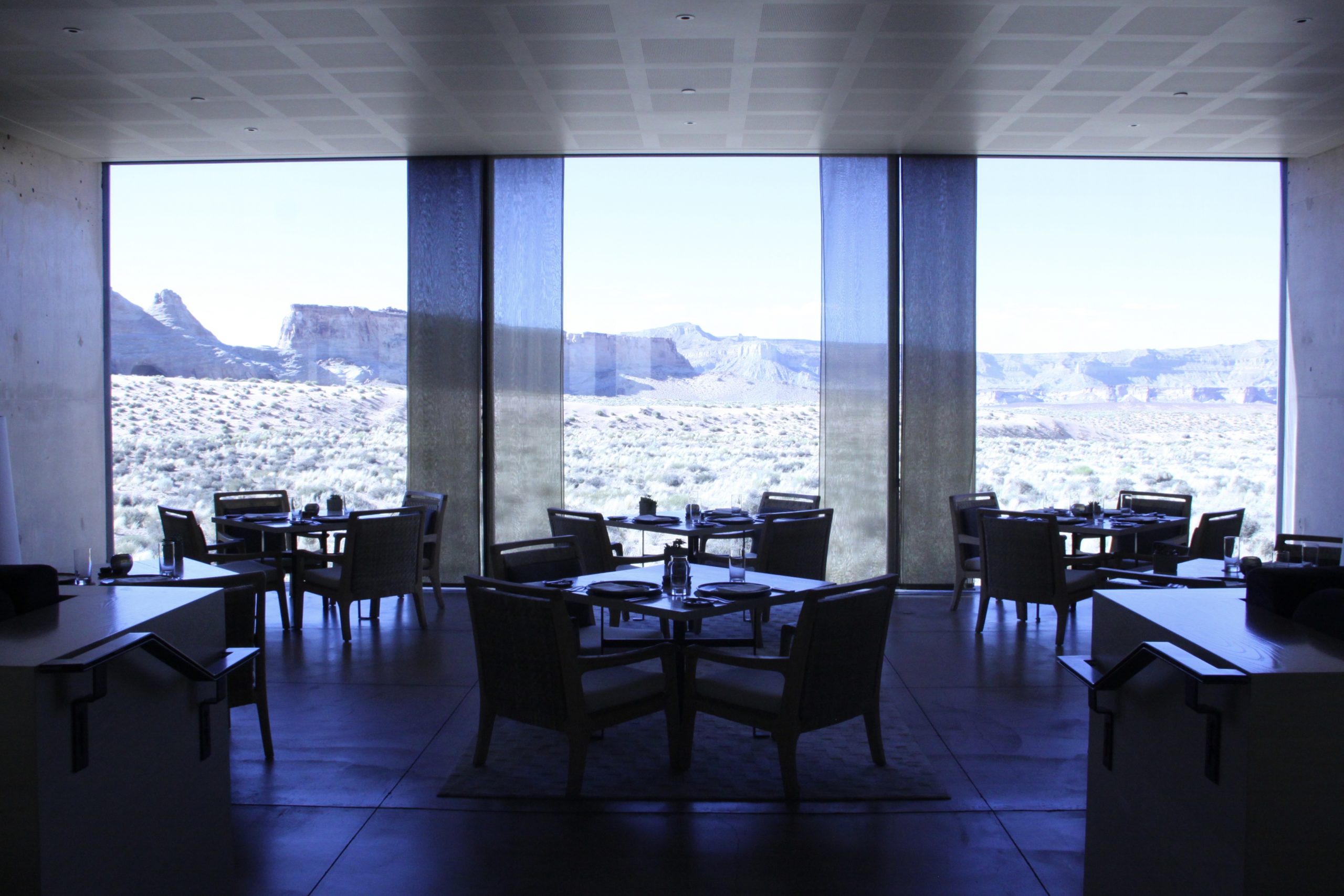 The cuisine at Amangiri, given its geographic location, is influenced by Native American culture. Interesting flavor combinations such as Shrimp and Mesquite Smoked Grits accompanied by Cholla Cactus Bud caught my eye. We experimented with new dishes and flavors daily, and the jovial bartender created cocktails to match our choices.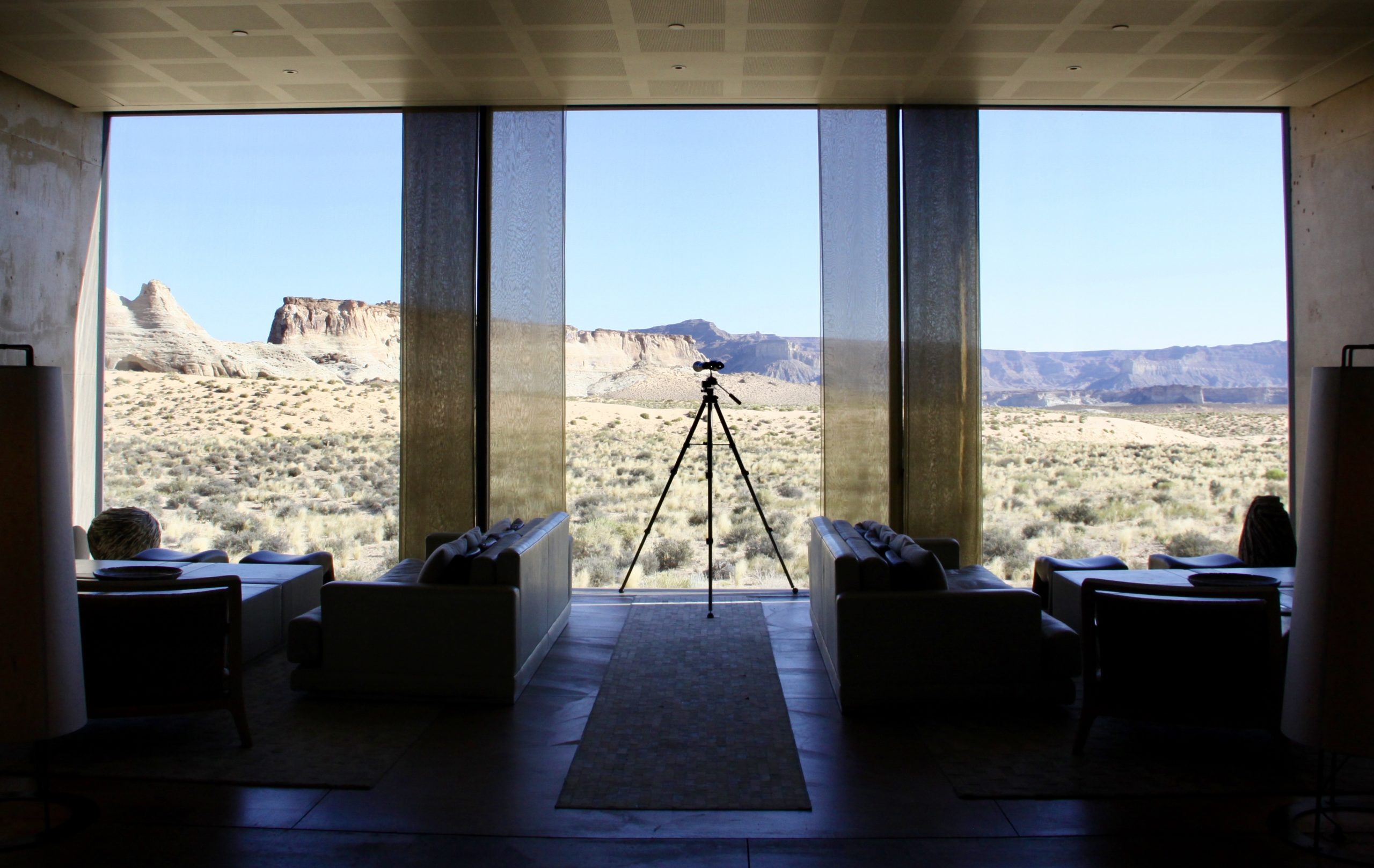 A large telescope beckoned us from the Great Room's wide windows, so that we could get as up close and personal with the terrain as we wanted. I imagined the interesting wildlife roaming in the distance, the owls burrowing in the rocks, and the critters scuttling quickly across the desert floor.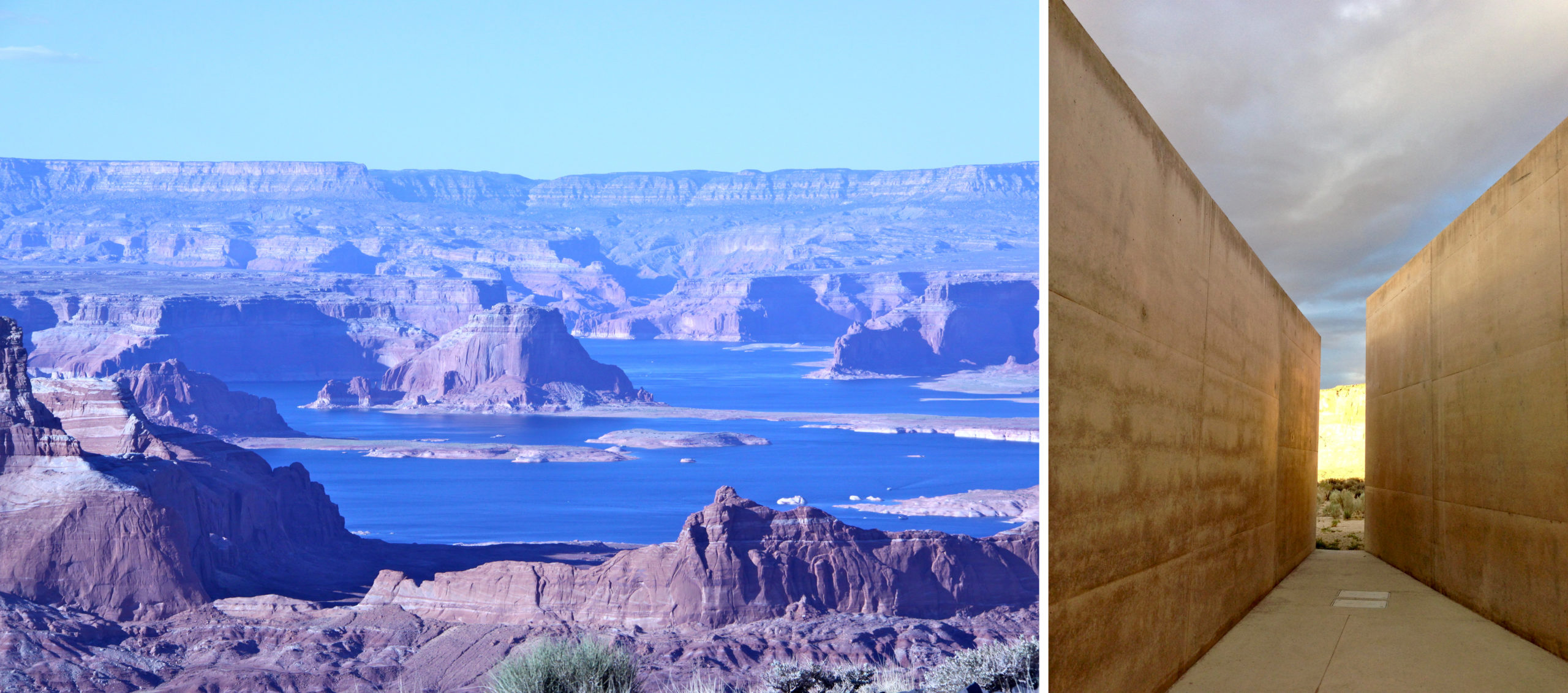 Peaceful Mountain, defined
Amangiri is a feat of form and function. Geometric lines nestle so unobtrusively into the earth—not making much of a ripple from an architectural point of view. There is a reason that Amangiri has been written about endlessly in travel magazines and is often cited as one of the best hotel settings in the country. The pool is considered one of the most beautiful in the world, thanks to Mr. Zecha's vision.
Recently, Aman revealed a sister property to Amangiri, called Camp Sarika. A private enclave of ten canvas-topped pavilions, each with a private plunge pool, that is set within the 600 acres of the property. Aman calls it a back-to-the-wild experience. They call it a meditative sanctuary. Whatever they call it, it's now top of my bucket list.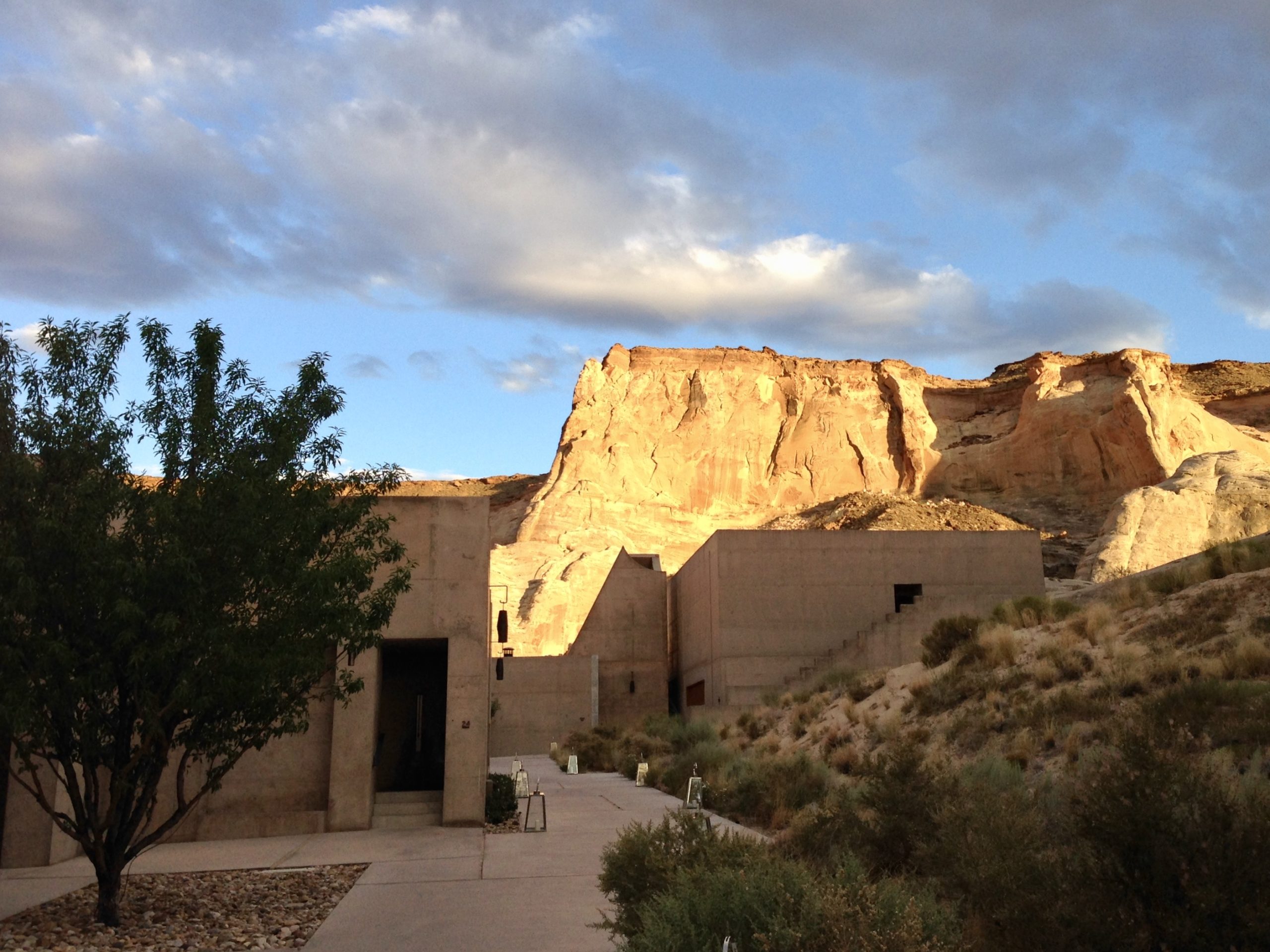 In Arabic, Amangiri is defined as 'Peaceful Mountain'. It's hard to imagine a more fitting name in this stunning part of the United States. When I think back to that long ago dinner party in Tokyo, now I'm the one smiling. Wherever you are Fang, thank you.
CIRE Travel's strong relationship with Aman helps make the decision to book even sweeter. Perks like; breakfast for two each day, a $100 restaurant credit, and upgrades when available, are all the tip of the proverbial iceberg, or perhaps butte, in this case.
*******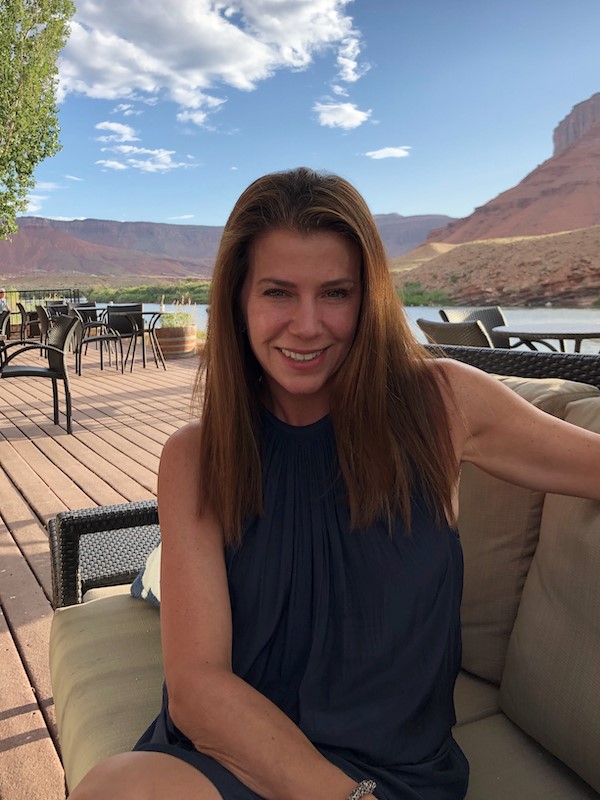 Jamie Edwards is an avid traveler, travel writer, and photographer. She launched I am Lost and Found, her adventure/luxury travel website after 25 years of living and traveling around the globe. Jamie's goal is simple: to inspire travel. Keep up with Jamie's adventures in travel here.
CIRE Travel is a full-service travel agency headquartered in New York, NY. Our expert team supports clients across the country and around the world.c
---
Where in the World Do You Want to Go?
Inspired to plan your next weekend getaway, vacation or trip of a lifetime? See that form below? That's all it takes to begin your next epic travel story.