There are many ways to acknowledge the milestones in our lives. We can celebrate a 10th wedding anniversary with renewed vows and an intimate party. Or, get a group of our BFFs together at a spa to kick off a 30th birthday. Maybe honor college graduation with a classic watch.
Perhaps there is no better way to recognize a milestone event than taking an extraordinary journey. An adventure that inscribes the memory in our minds with permanent ink. Trips we refer to time and again and relive through stories and photos.
Yet, narrowing down Planet Earth is no easy task. Allow me to get the globe spinning, so to speak, with some ideas as you contemplate the moments in your life worth celebrating.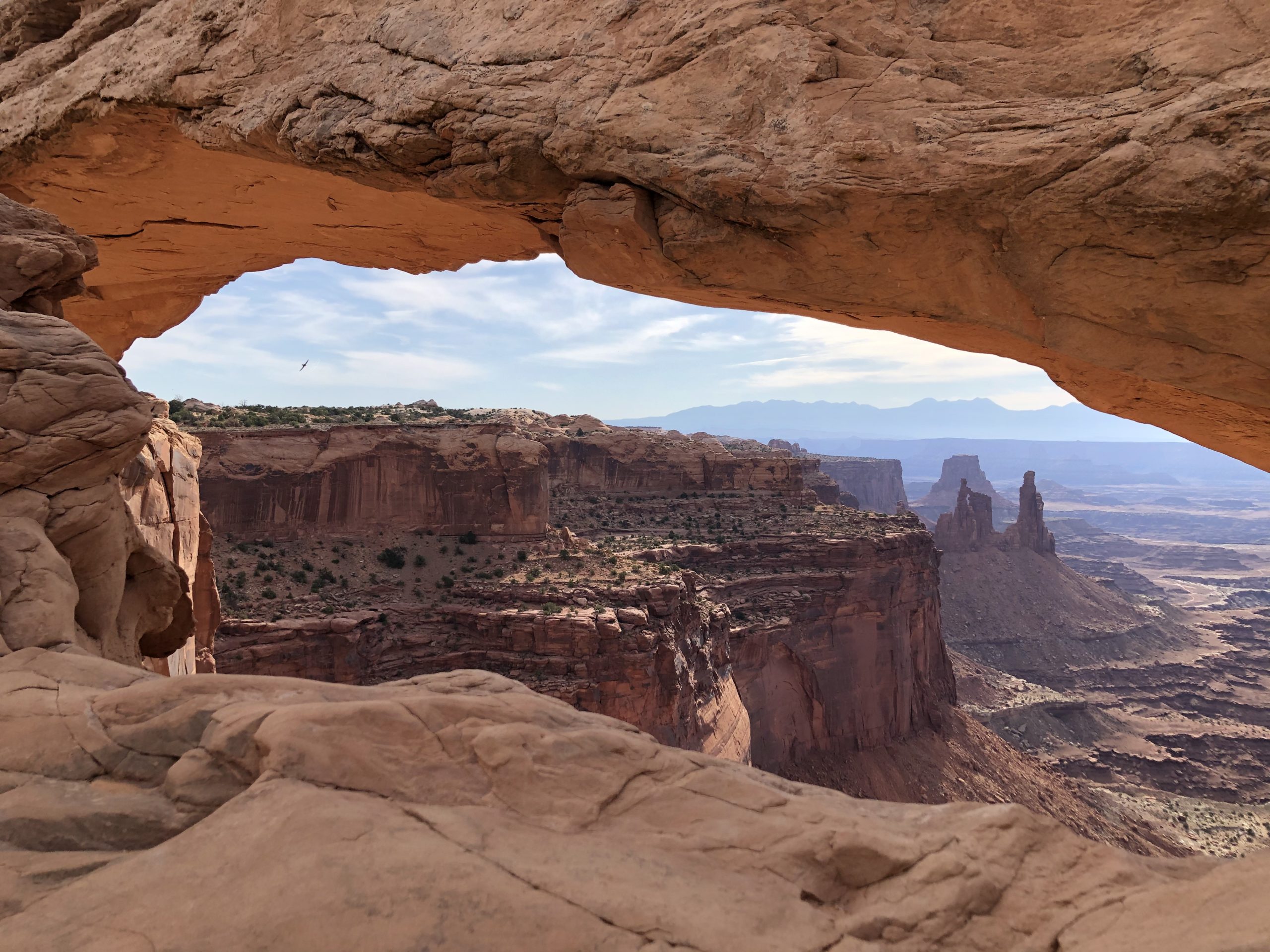 5th Wedding Anniversary: US National Parks
Wood is the anniversary gift that traditionally symbolizes five years of marriage. It represents the roots of a relationship, creating a foundation that will stand the test of time.
A trip immersed in nature; forests, lakes, and mountains, certainly fits the theme. A place to breathe in crisp air by day and stargaze by night. Getting closer to nature on an anniversary trip takes the edge off our hectic lives. It's a way to disconnect and reconnect simultaneously. Cue our nation's majestic national parks.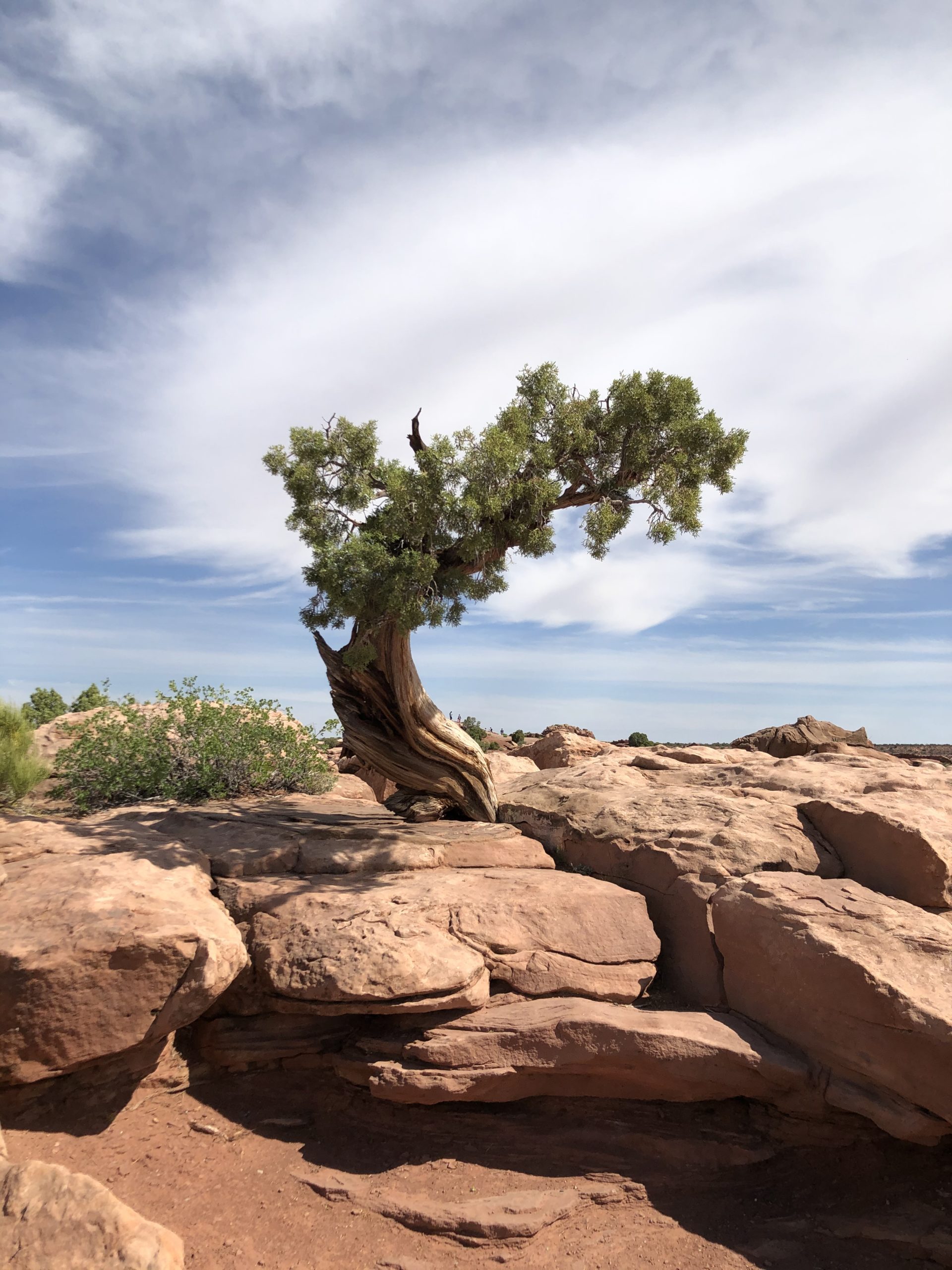 Where to celebrate:
The United States has much to offer those seeking a personal audience with Mother Nature, and nowhere more so than out West. Both Canyonlands and Arches National Parks in Utah provide spectacular backdrops for a hiking adventure.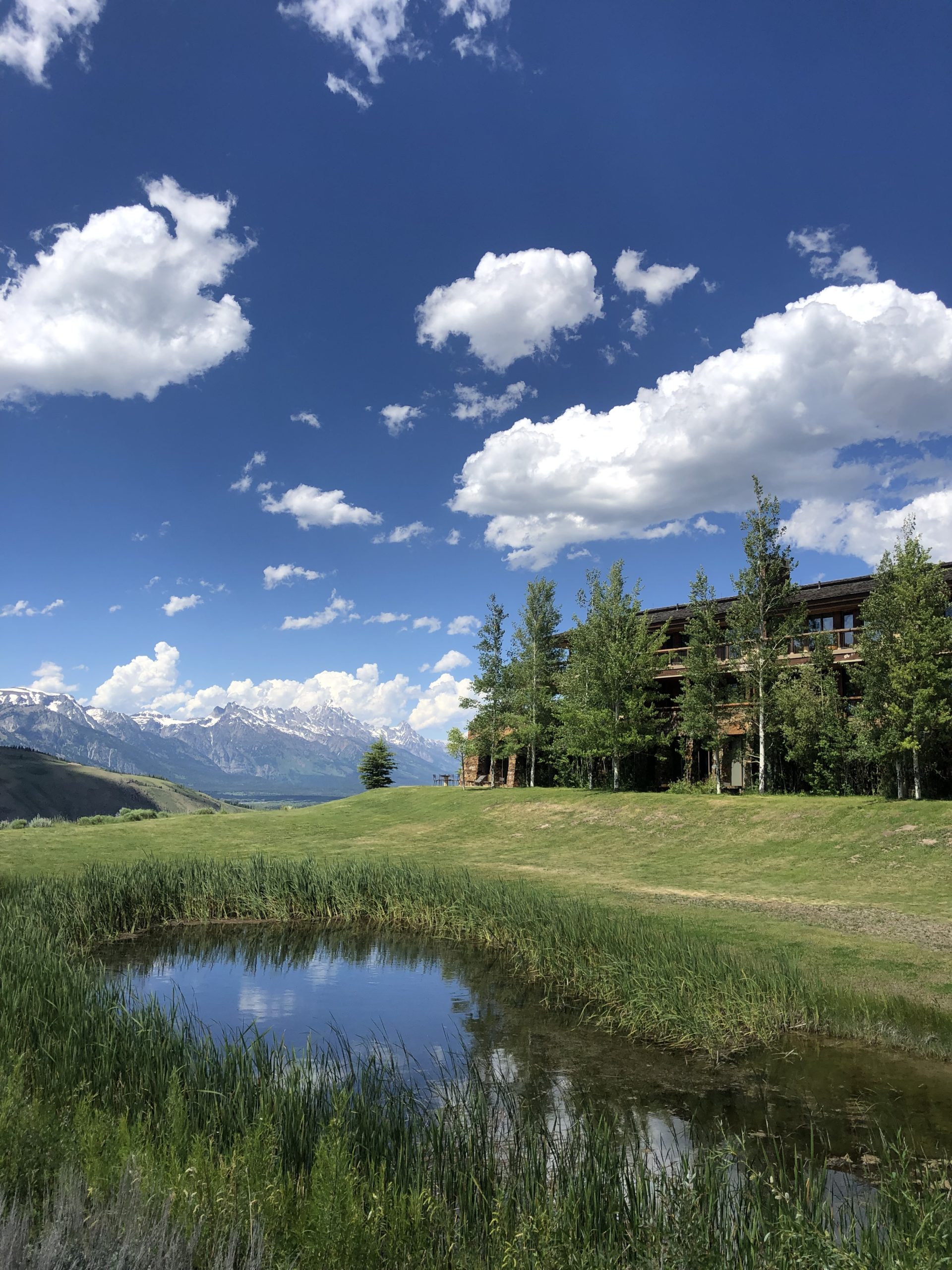 If snow-covered mountains are more your style, hike Teton National Park with Amangani as a home base. Post-hike adventures at this decadent property include a pool and hot tub with a Teton backdrop, as well as enough spa treatments to soothe those sore muscles.
If the northeast is more appealing, or perhaps more convenient, Acadia National Park in Maine is a hiker's wonderland. Acadia's trails accommodate any hiking level and offer spectacular views of Somes Sound and the Atlantic Ocean.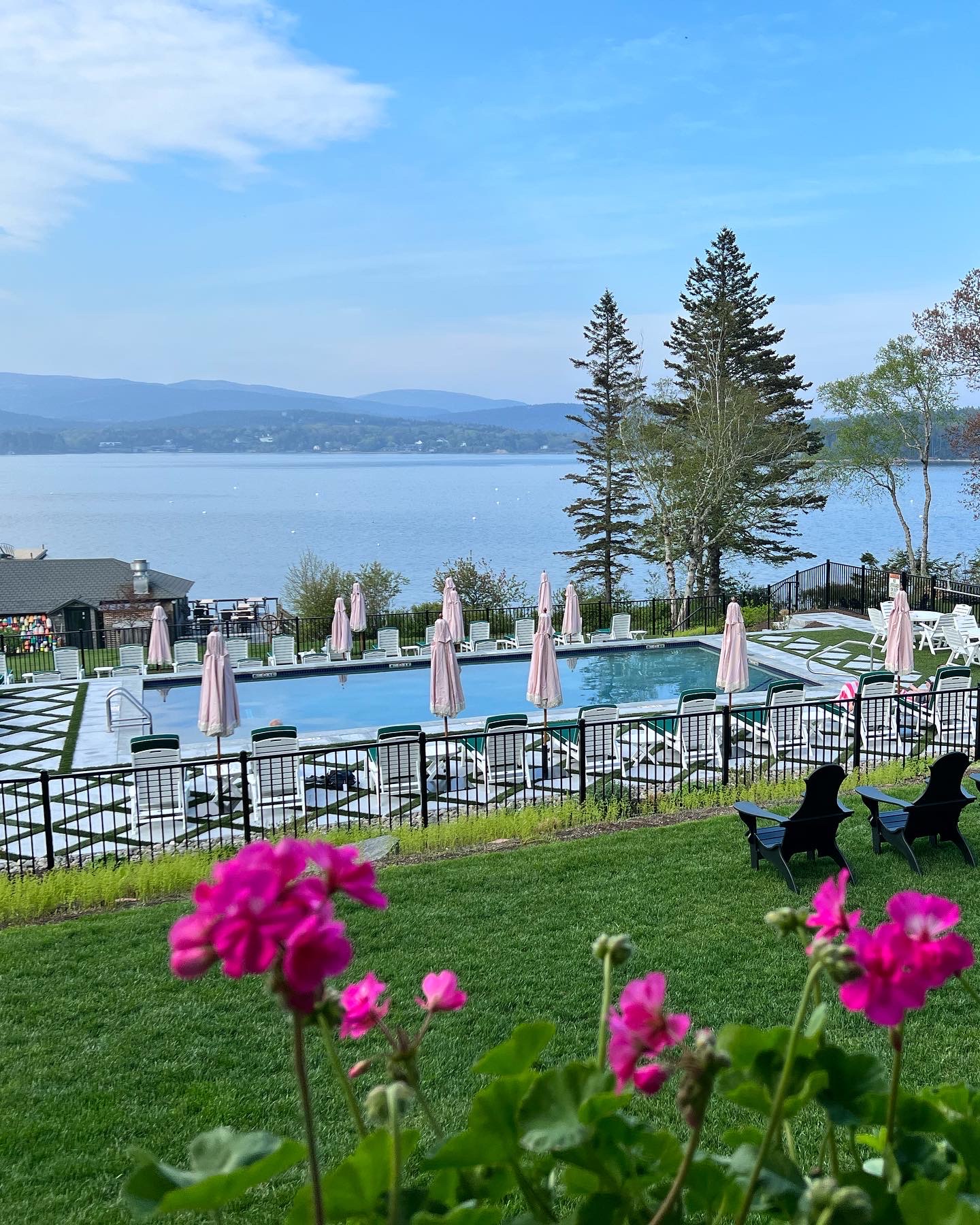 Stay at the historical, and recently renovated Claremont Hotel. It's a hidden seaside treasure with a wraparound porch and mountain views that will help you ring in five years in the most romantic way. Getting closer to nature will nurture both your soul and your relationship. While you're there, don't forget to hug a tree or two.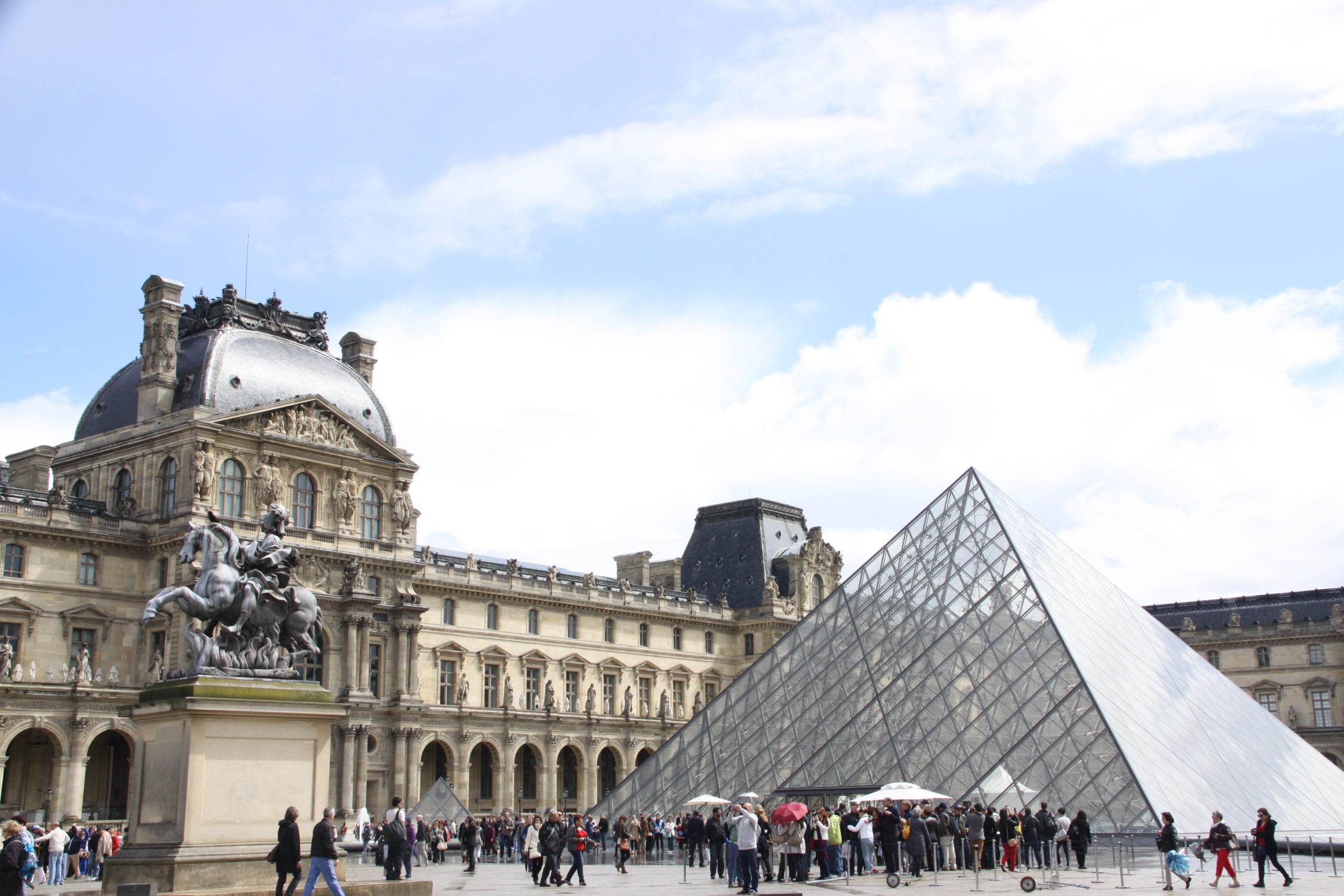 10th Wedding Anniversary: Paris
Paris is often called the City of Love. It's also called the City of Lights. What better combination of elements to celebrate ten years. I had hoped the Eiffel Tower was constructed of aluminum, the traditional 10th-anniversary gift. But alas, it's made of iron. The gist is the same, however—a metal that represents marriage's resilience and durability.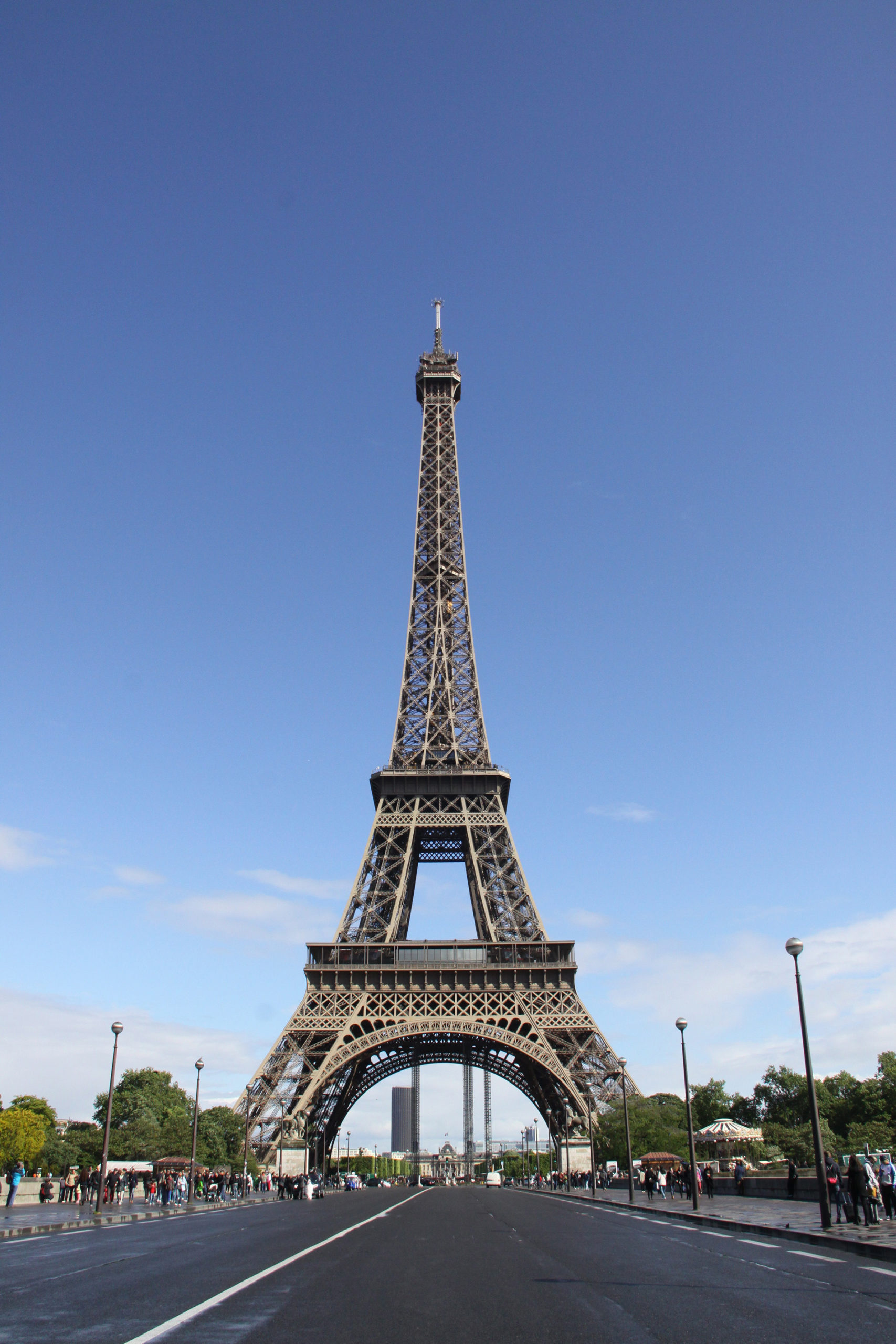 However, Paris is known for more than one shiny, brilliant tower. Spend mornings at a café in the 11th arrondissement with a pain au chocolat and cappuccino. Stroll the gardens of Tuileries before heading over to the Musée D'Orsay.
Admire the glorious architecture of Notre Dame. Sink into a local brasserie with ice-laden tiers of tempting shellfish and briny oysters. You'll find the only downside to visiting Paris for your 10th anniversary will be saying 'adieu'.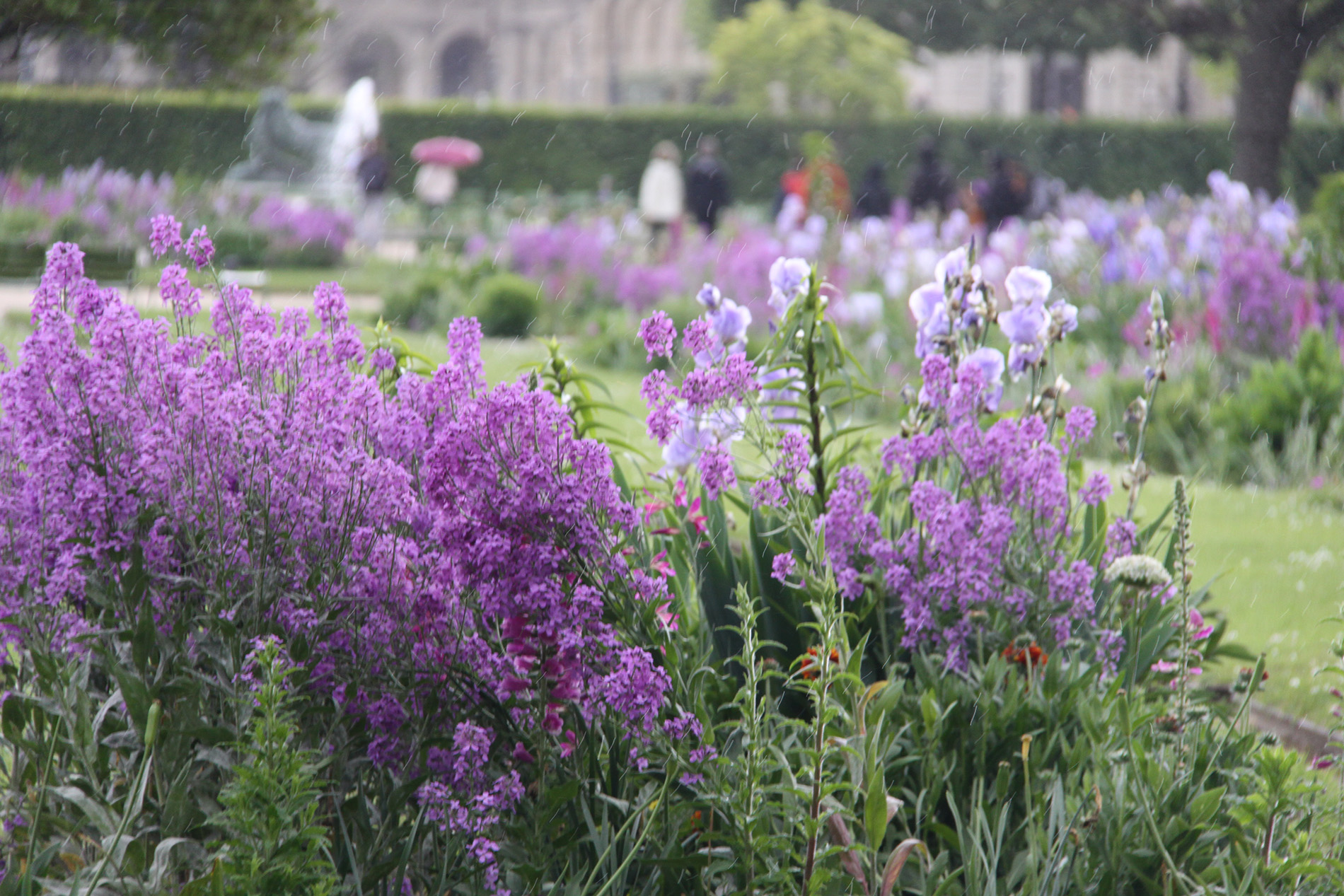 Where to celebrate:
Choosing a hotel in Paris is the ultimate lesson in self-control. With so many lovely options within the city's varied neighborhoods, it makes one want to celebrate every wedding anniversary there. From opulent and grand hotels with hundreds of rooms to hidden, boutique ones with less than ten.
For those who truly want to splurge, the Hotel Cheval Blanc Paris is the place to do it. Cheval Blanc is sometimes called a living museum, as over 600 artisans were tasked with restoring it to its original beauty.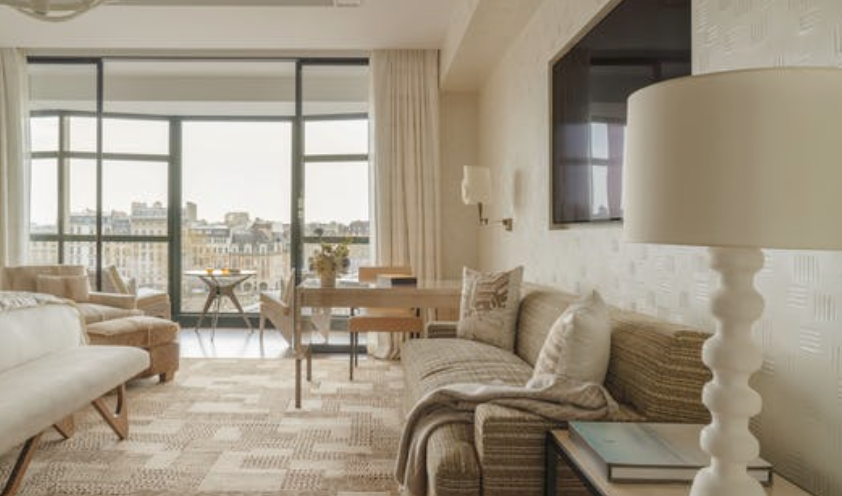 The hotel has 72 rooms, most of which overlook the serpentine River Seine, an Art Deco brasserie, and a cocktail bar. The decor will have guests swooning at every turn. Just don't blame me if you miss all the sights and lights of Paris. You may never leave the hotel. Considering it's your 10th anniversary, that's completely justified.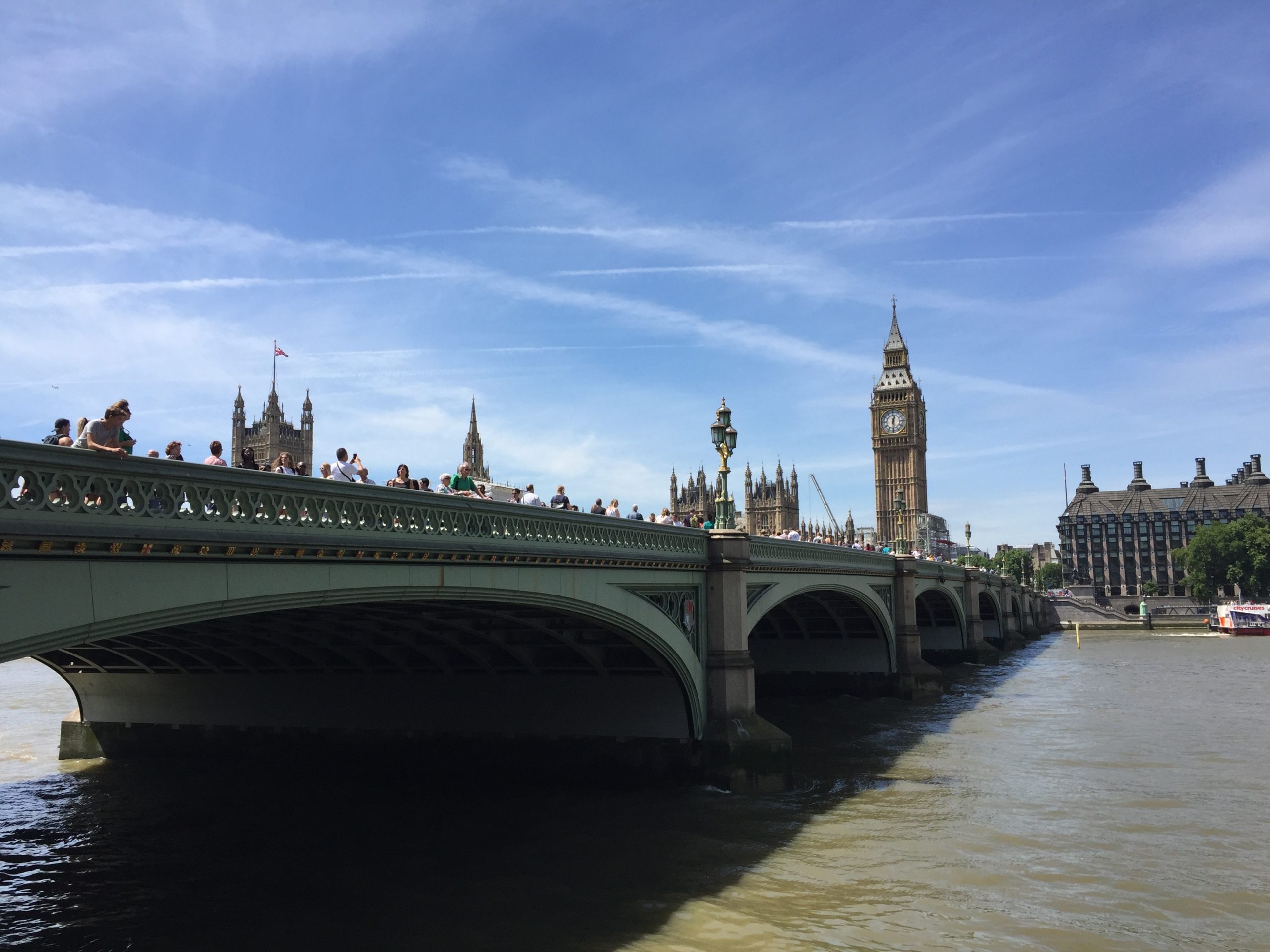 20th Wedding Anniversary: London
London is the birthplace of bone china. Its production dates back to 1748 at Thomas Frye's Bow porcelain factory. China also happens to be the traditional gift to mark one's 20th wedding anniversary. It symbolizes the beauty and delicate nature of relationships. Celebrating beauty is effortless in the magnificent city of London.
If it's your first time in England's capital city, visit the tried and true landmarks. Buckingham Palace, Big Ben, The Houses of Parliament, the Changing of the Guard, and Tower Bridge are a good start.
For those who have taken on the 'London Top Ten' before, go further afield. Consider a culinary spin through the lively stalls Borough Market, a civilized horseback ride in Hyde Park, or stroll the boutique-filled streets of Notting Hill.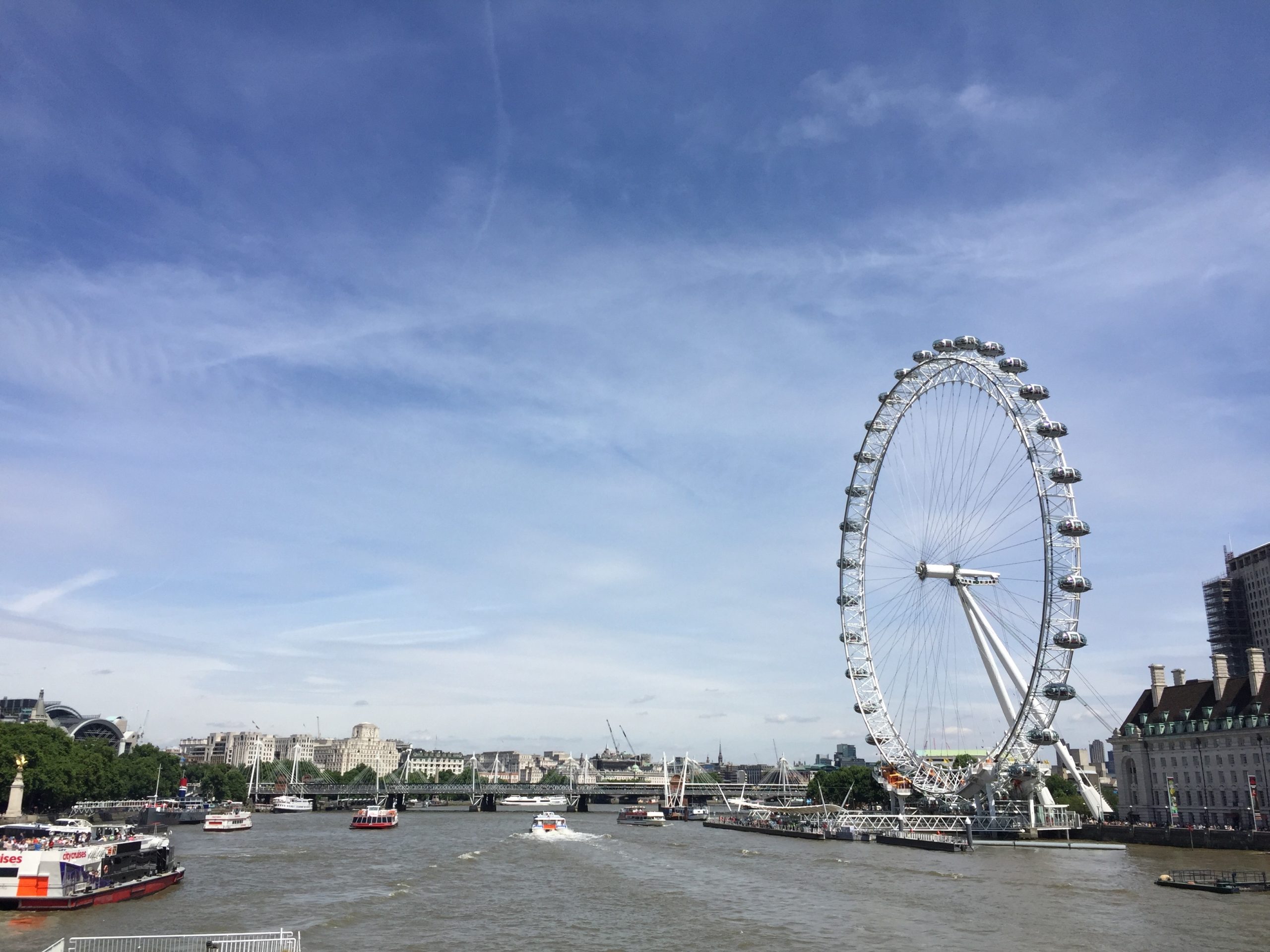 Walk lazily along the South Bank of the River Thames and duck into the architecturally divine and cavernous Tate Modern. Get a bird's eye view of the city from the London Eye, or take in a show at the National Theater. With so much at your fingertips, London will always over deliver.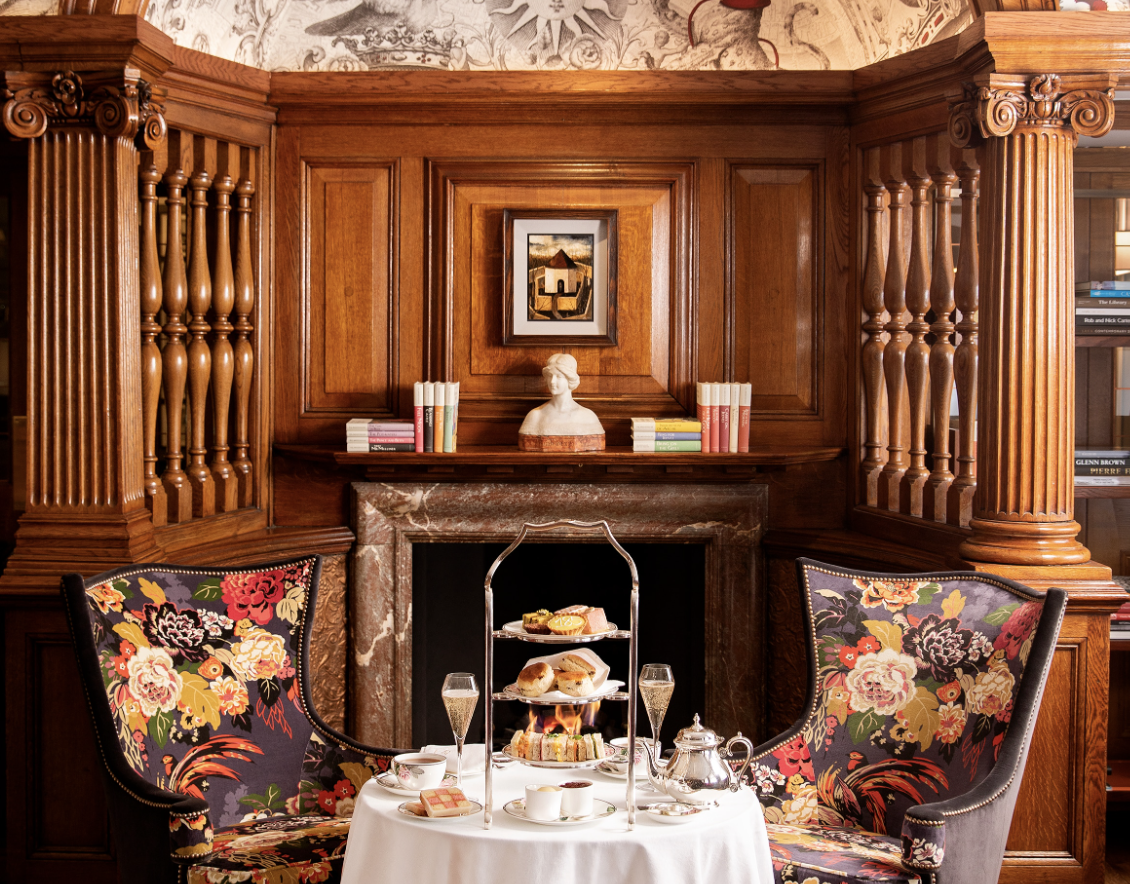 Where to celebrate:
Browns Hotel is located in trendy, upscale Mayfair, within walking distance to the exclusive shops of Bond Street and near one of the city's most celebrated art districts. It's conveniently situated near five royal parks including Green Park and Hyde Park.
The hotel's design is chic and contemporary. Its back street location gives it an air of exclusivity within the bustling city. The rooms are classically designed and feature Rivolta Carmignani bed linens, Samsung smart TVs, and many other modern amenities to woo guests.
Toast 20 years strong in Brown's glamorous Donovan Bar. An intimate drinking den, The Donovan is clandestinely hidden within the hotel. It takes its inspiration from the famous 1960s fashion photographer, Sir Thomas Donovan. Find a cozy table for two, order a glass of bubbles, and cheers to twenty years as a pair.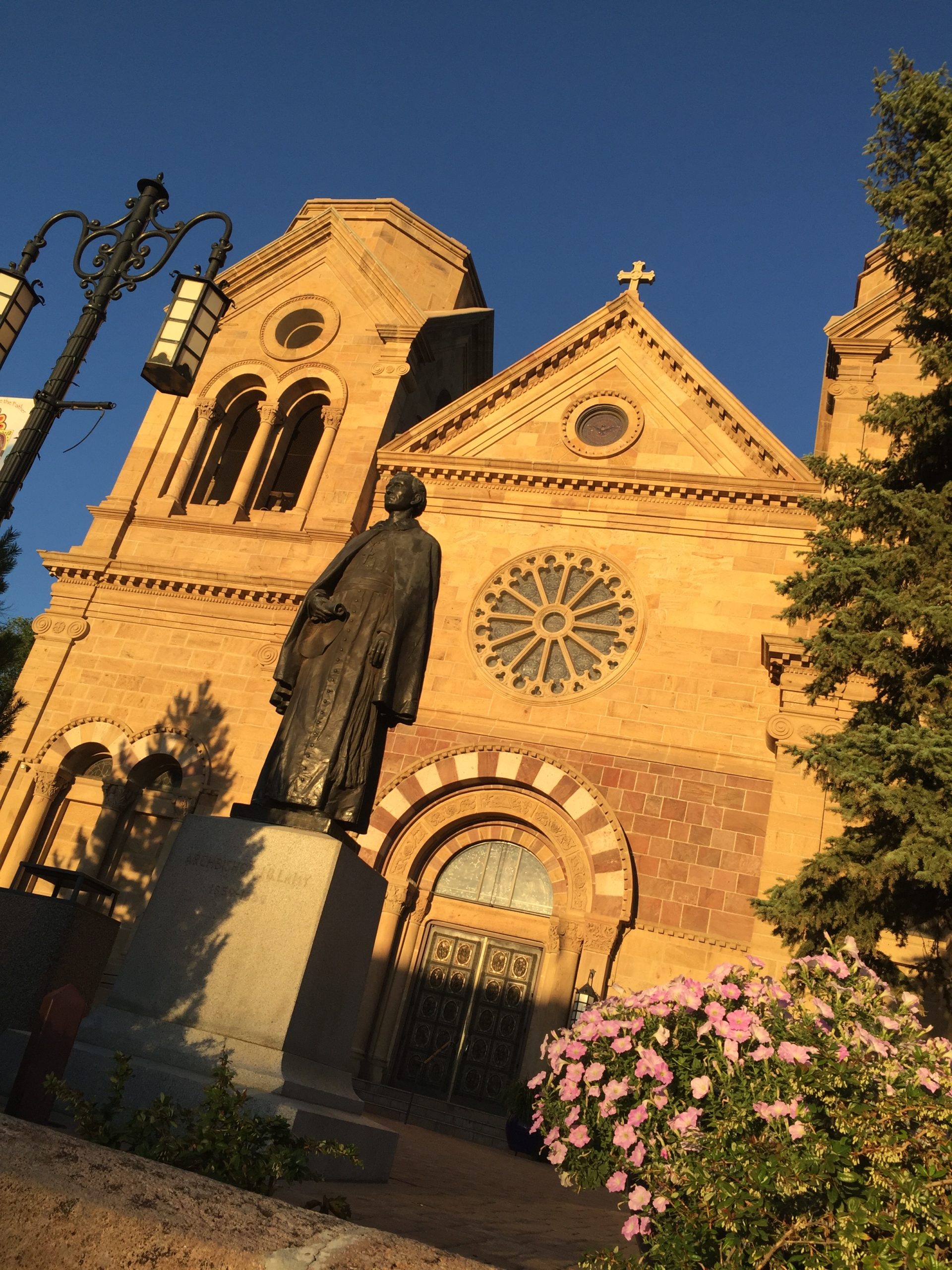 30th Birthday: Santa Fe, New Mexico
Are you an art lover, food lover, or avid hiker? Do you enjoy live music, Native American pottery, or just lounging poolside in the desert sun? How about all of the above? Santa Fe has it all. A diverse and rich cultural playground—it's just the spot to mark a milestone 30th birthday weekend.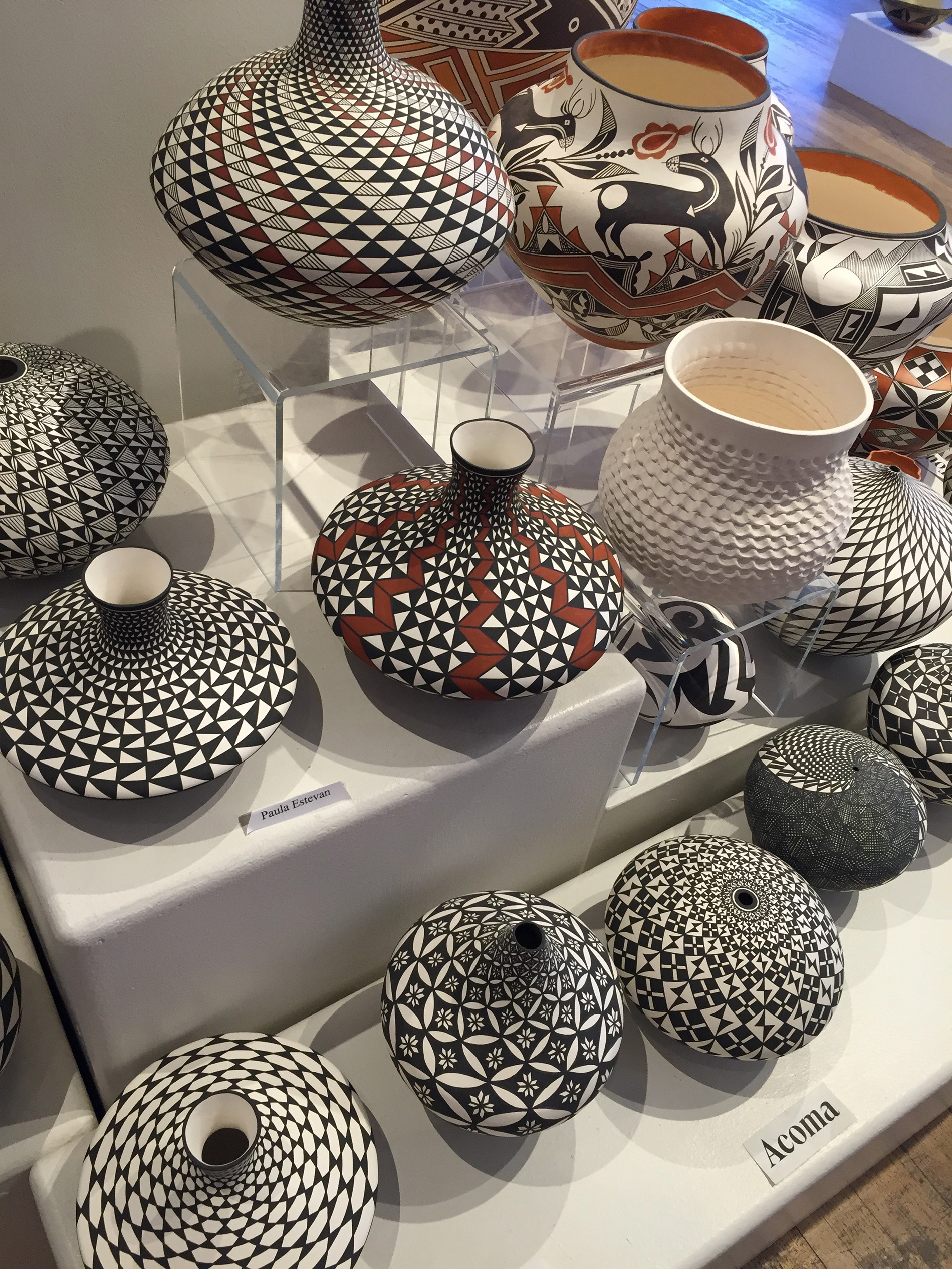 The gallery and restaurant-filled streets of the historic town center are lively and convivial. Couples dance in the main square at dusk. Art galleries filled with Native American artwork dot the streets. Step inside the magical world of Georgia O'Keefe at a museum dedicated to her works. Adobe architecture is center stage in Santa Fe and makes a perfect foreground to the mountain vistas.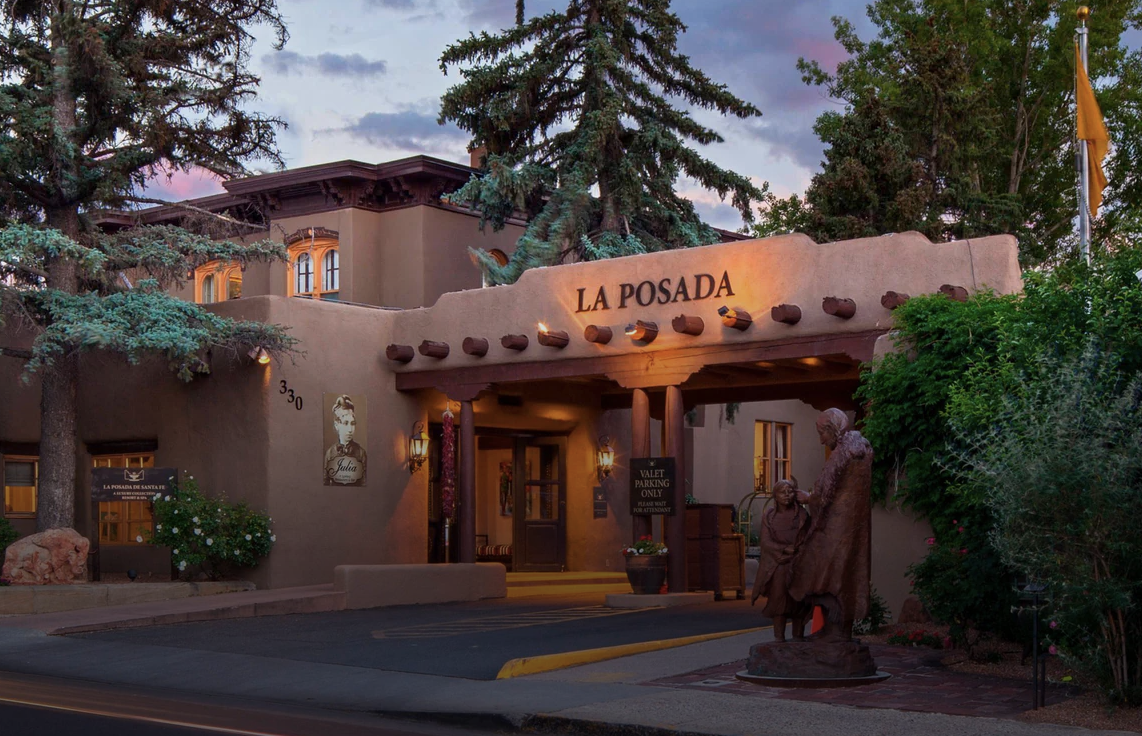 Where to celebrate:
La Posada is a gorgeous, centrally located hotel in the center of town. Its highly curated southwestern style appears in every nook and corner. Some rooms have private patios or cozy fireplaces. Others have scenic garden views. With a pool, spa, and New Mexican-inspired restaurant, lose yourself in the city's well-hidden oasis.
For those who'd rather be outside the bustling town center, opt for the new and highly-anticipated Bishop's Lodge. Fifteen minutes from Santa Fe's downtown, Bishop's Lodge is on every 'It' List, 'Hot' List, and 'Bucket' List since opening in July of last year. With a choice of Native American decorated rooms, suites, casitas, and bunkhouses, Bishop's Lodge is a natural place to take on 30 in southwestern style.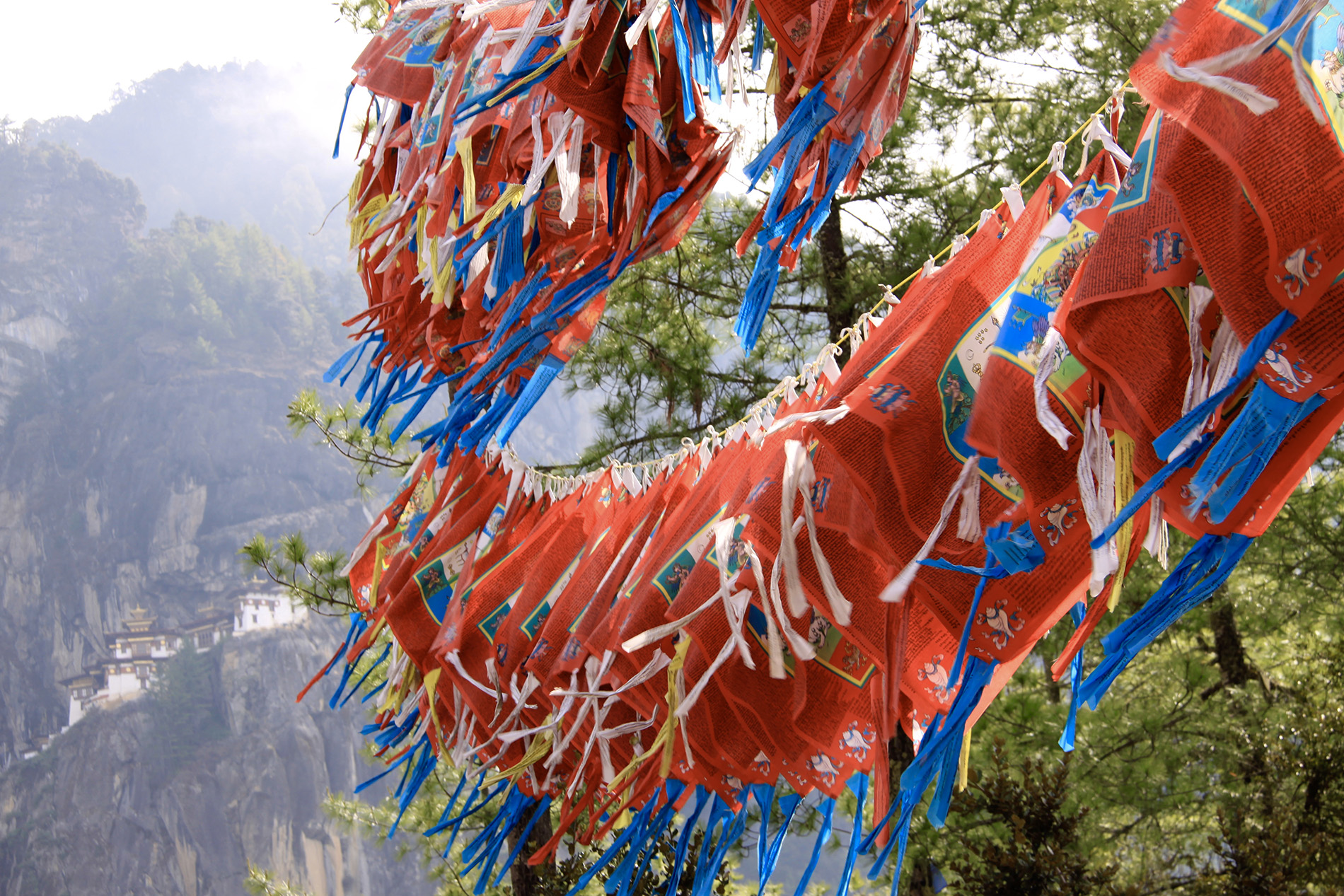 40th Birthday: Bhutan
The Kingdom of Bhutan is a country landlocked between China and India. It's known as the "Land of the Thunder Dragon". It's well known for its rich Buddhist culture, Himalayan location, and perhaps most notably, its Gross National Happiness Index. All of these factors, and more, make it a spectacular place to ring in your 40s in the most unusual way.
Bhutan is quite extraordinary. It has one foot in modern civilization and the other rooted firmly in the past. It's this juxtaposition of old and new that enhances Bhutan's allure all the more. That, and the government's 'high-value-low volume' tourism policy which means that you won't bump into noisy tourists at every corner.
Visit dzongs, ancient forts, that illustrate typical Bhutanese architecture. With their wide bases and tapering roofs, these multi-tiered, ornate structures are unlike those found anywhere else in the world.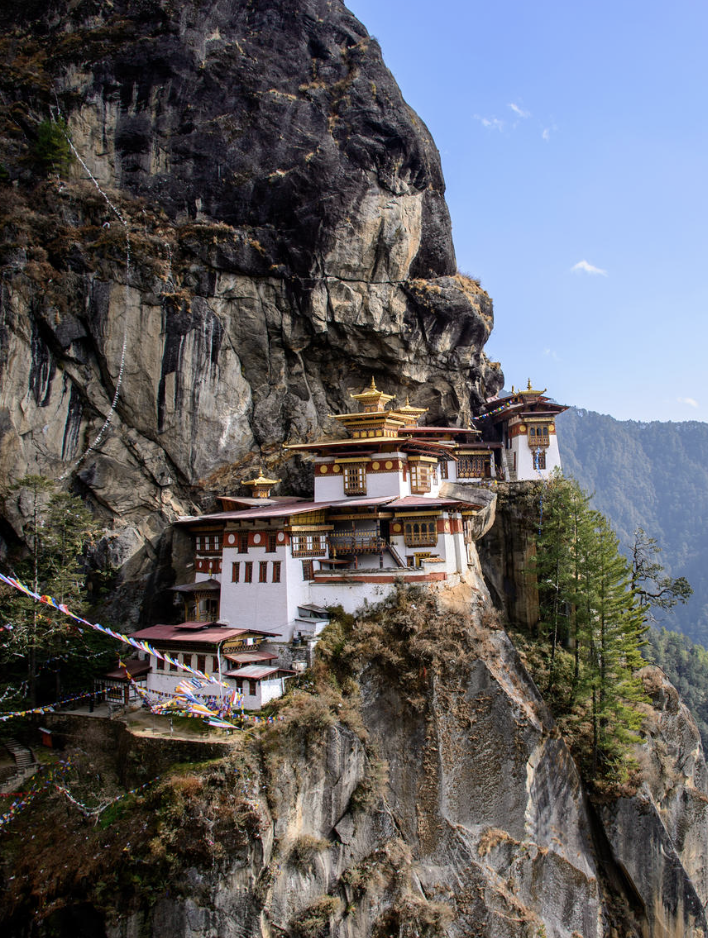 Get your hiking boots on and trek to the sacred Tiger's Nest. Built in 1692, it's Bhutan's most famous monastery and seemingly dangles from a vertical cliff 3000 meters above the city of Paro.
Watch archery, Bhutan's national sport, or drive the iconic Dochula Pass. The pass links Bhutan's capital, Thimphu, with the Punakha Valley. There you will see 108 memorial stupas (Buddhist shrines) along the way. Keep your eyes open, as you are very likely to see the King's motorcade drive by at some point in your travels.
Where to celebrate:
Bhutan has captured the high-end luxury market for resorts and hotels, including brands like Six Senses and Aman. Perhaps being called 'the happiest place on earth' has allowed them to seize an opportunity for adventure and luxury-minded travelers.
Aman Resorts have five well-placed lodges nestled along the country's central and western valleys. Amankora is worth the splurge with its local guides, unique excursions, and rustic luxury. Fold in a combination of Himalayan and Western cuisines, and the opportunity to dine with a local monk, and you'll discover first-hand why Bhutan may be the happiest place on earth to turn 40.
50th Birthday: Harbour Island, The Bahamas
Have you heard of Harbour Island in the Bahamas? Until recently, I equated the Bahamas with a mega-resort named after a lost city. Little did I know about this Caribbean insider secret. Harbour Island is known for its three-mile-long pink beach, homes draped in hot pink bougainvillea, coral reefs, Windex-colored waters, and rich Bahamian heritage. Hello 50, I'm on my way.
A 50th birthday is an ideal milestone to celebrate with a group. Whether that be extended family, old college mates, or friends from your current hometown. Harbour Island offers activities to please the beach lover and the adventure seeker alike. It's also one of the best snorkeling and diving spots in the Bahamas.
Where to celebrate:
Bahama House, an Eleven Experience property on Harbour Island, is a magnificent place to take over with a group. It has 11 rooms, a freshwater pool, a personal tiki rum bar, and access to endless adventure-filled activities.
Bahama House is a secluded island experience. Its colonial-styled pink buildings have bright white balustrades, heaps of lush green palms, and foliage. The central courtyard's pool is surrounded by a lattice design of stone and manicured grass.
One of the many unique excursions Bahama House offers is the chance to go bonefishing on saltwater flats. It's here that lush mangroves provide a safe habitat for crabs, fish, and shrimp, a main dietary source for bonefish. You need not be an avid angler to enjoy the experience.
Other activities at Bahama House include yoga, pilates, swimming with pigs (yes, pigs!), sunset cruises, and island adventure tours. But of course, if the ocean is calling your name, you're more than welcome to take a good thriller to the beach and do absolutely nothing. It's your 50th birthday, after all.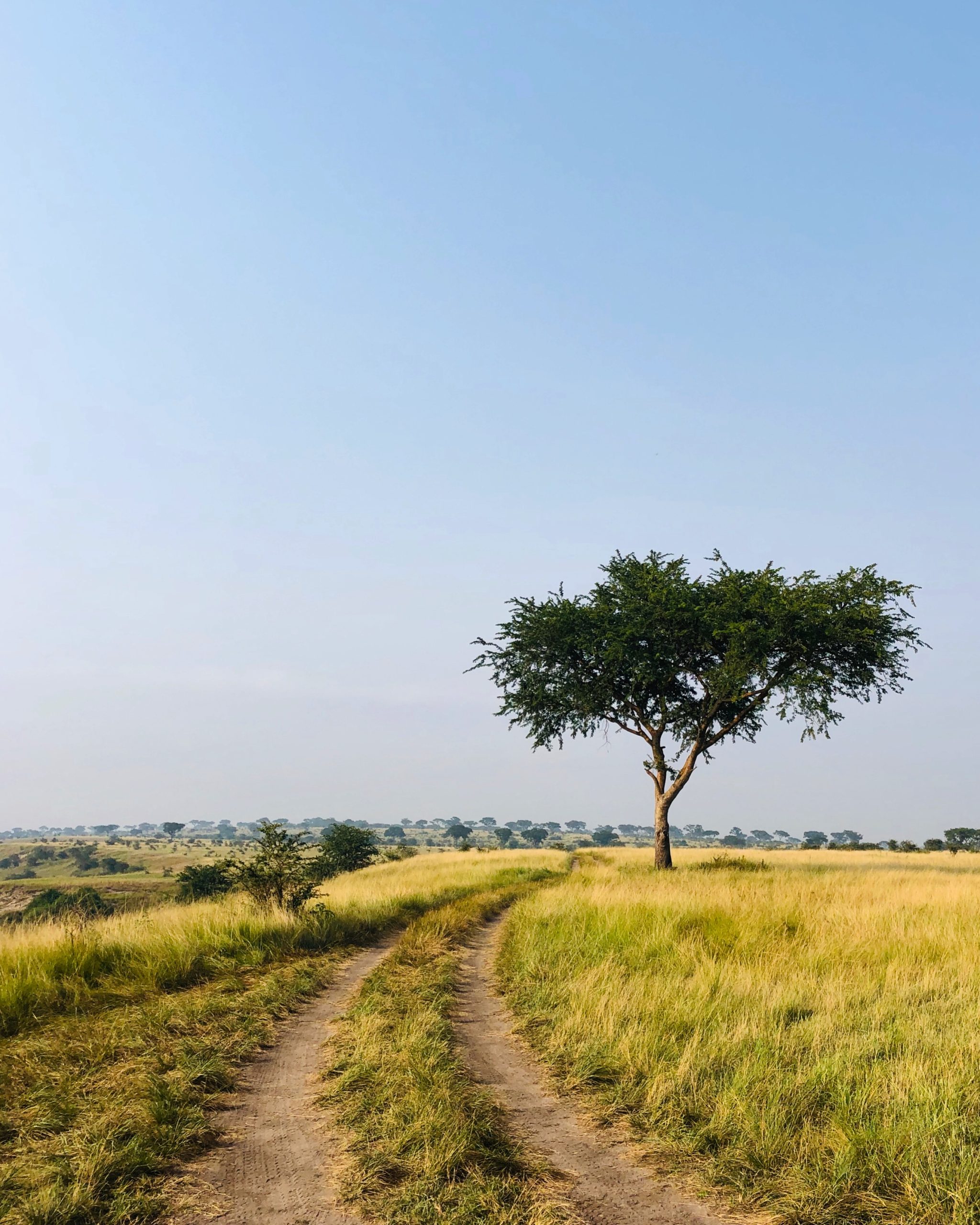 College Graduation: Africa
College graduation is a bittersweet milestone—for parents, that is. Your child is embarking into the world as a fully formed adult, ready to take it on with gusto. It's a time to pause and congratulate yourself on a job well done. And to congratulate your child on their academic accomplishment, of course.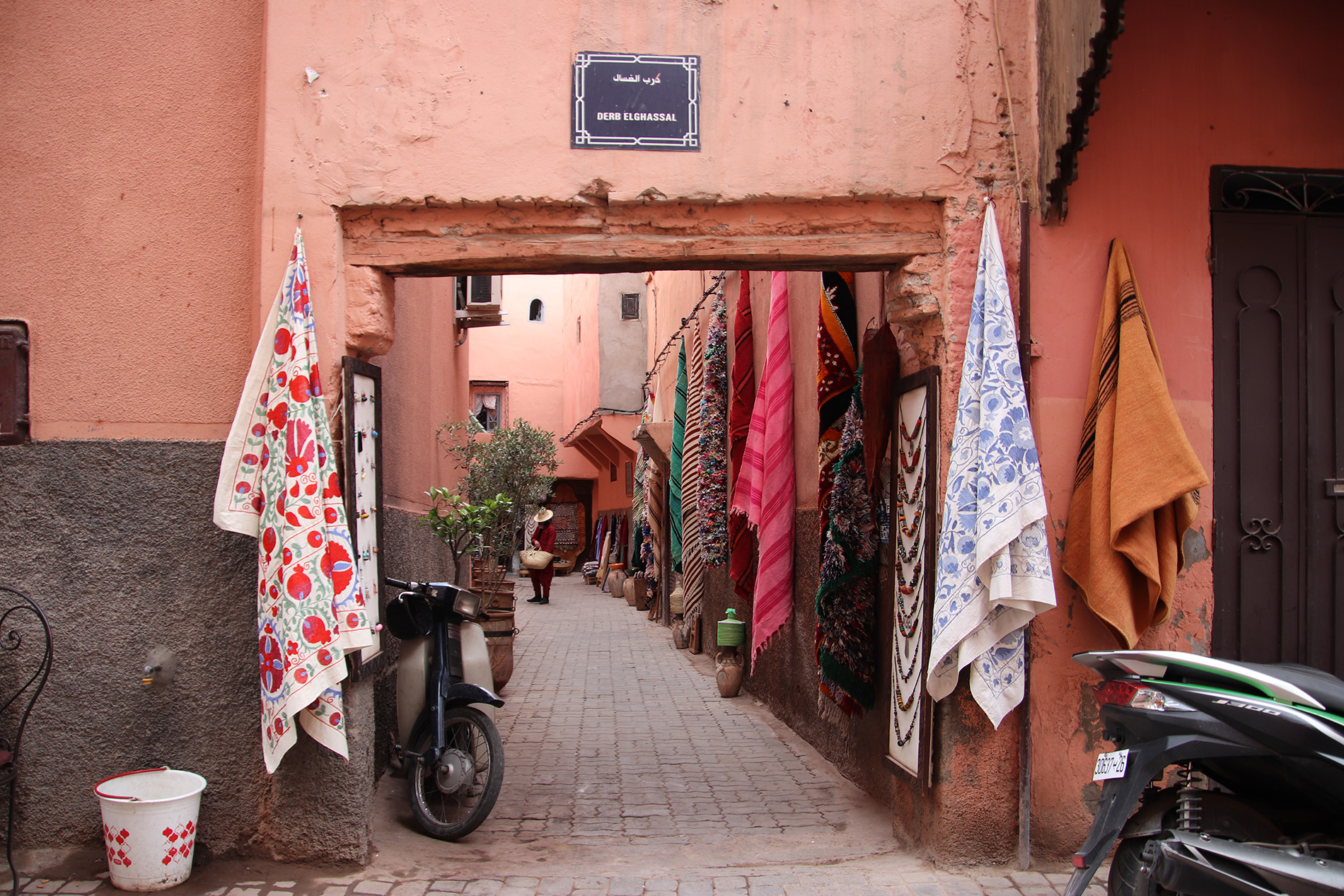 Africa is a continent with enough choices to please any college graduate's wanderlust. From hip, trendy Cape Town in South Africa to the souks of Marrakech in Morocco. The deserts of Namibia and the impenetrable forests of Uganda. Choosing a location to mark the milestone could prove challenging.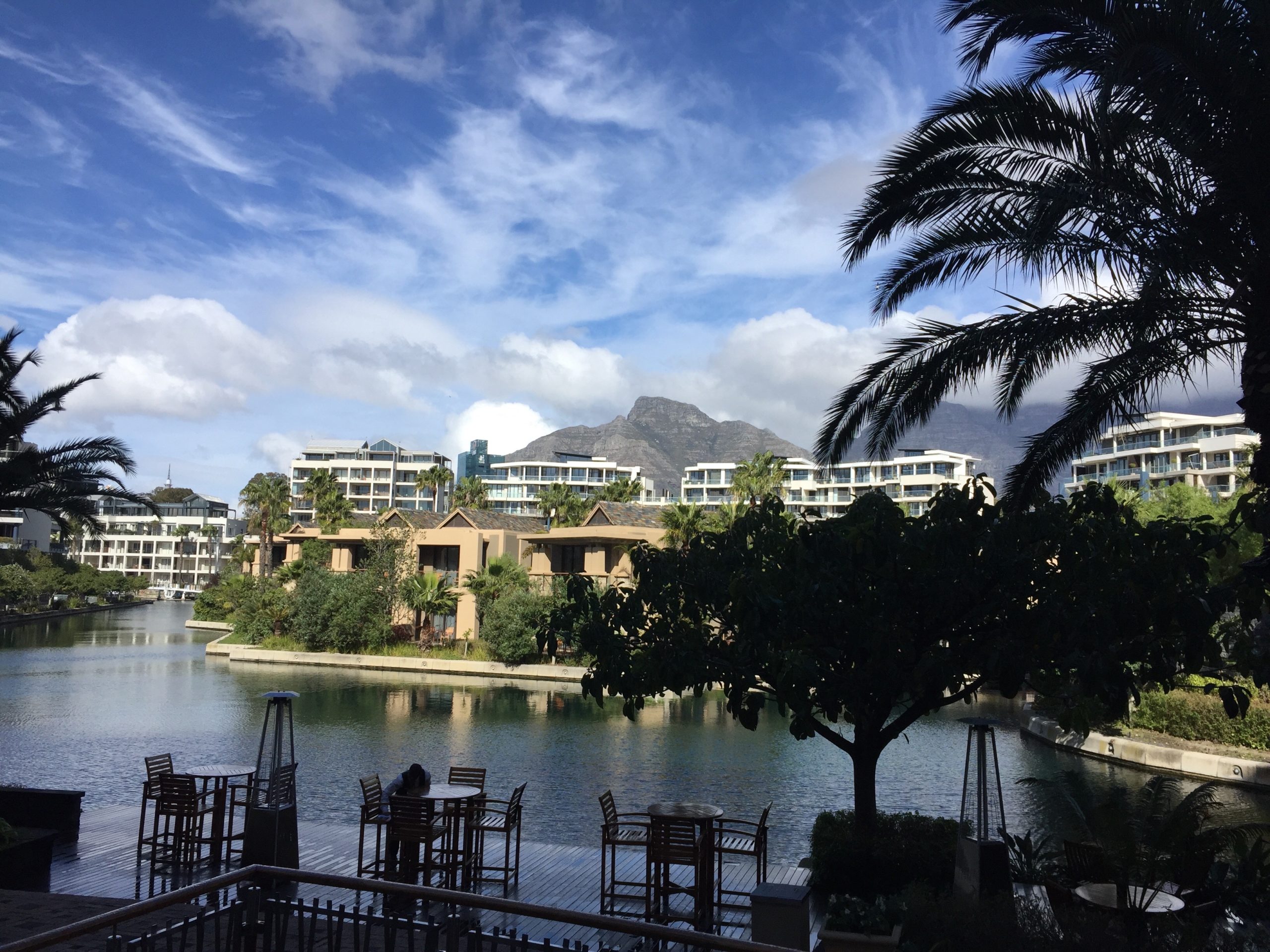 Where to celebrate:
The One&Only Cape Town is surrounded by a traditional harbor and waterways, just minutes from the eclectic and colorful Victoria & Albert Waterfront. Its location in the heart of the city, and magnificent views of Table Mountain, make it a place the entire family can enjoy.
If the vibrant city of Marrakech appeals to your college grad, consider staying at the Royal Mansour. Being only a stone's throw from the heart of the mythical Jemaa el-Fna square, it's one of the most luxurious and traditional places from which to experience the city.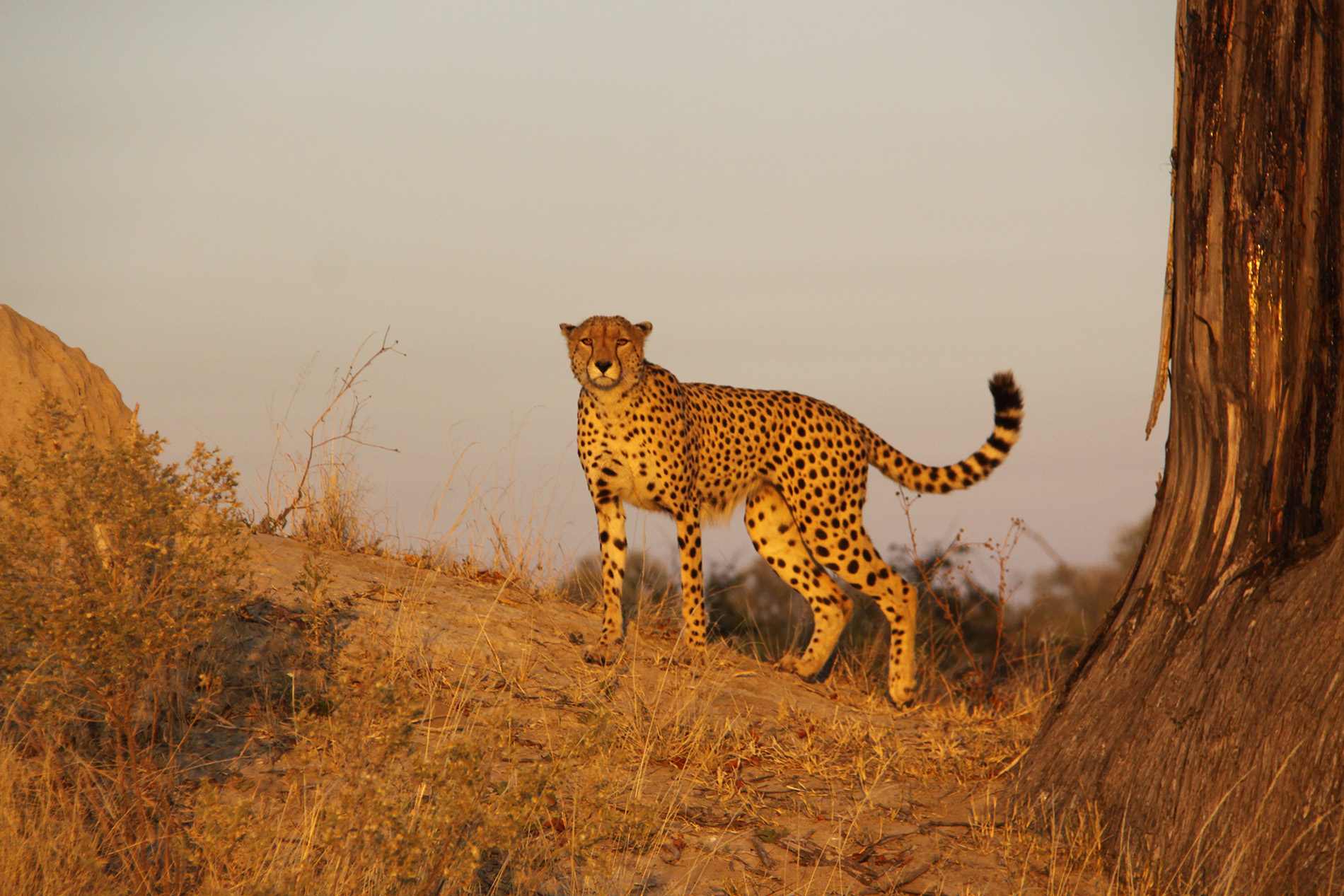 Tacking on a safari to any African city is a must—a true highlight of any African experience. Whether that be a visit to Uganda's Queen Elizabeth National Park to view their famed climbing lions, or to Rwanda to visit the mighty silverbacks. Without question, a college graduation celebration in the wild will be a memory for the entire family to enjoy.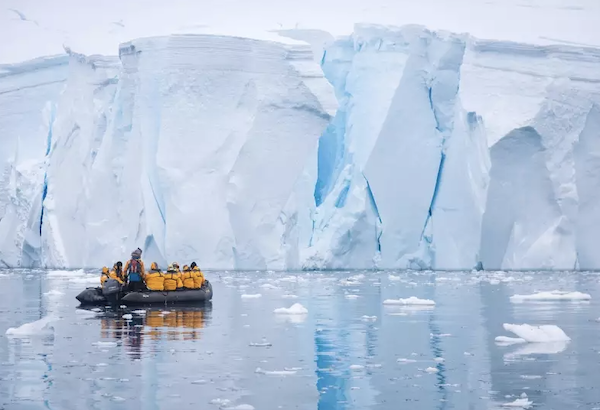 Retirement: Antarctica
Retirement is a time to reflect, as well as a time to look ahead. Some may choose to honor this achievement with a once-in-a-lifetime journey. A trip that would normally seem out of the realm of possibility. And indeed, ten years ago, an expedition to Antarctica was far less accessible than it is today.
With more adventure-seekers looking for unique experiences, comes more ways to explore our southernmost continent. Antarctica encompasses a whopping 5.275 million square miles and is considered the wildest destination on the planet.
Most expeditions take place during the Antarctic summer, which lasts from November through March. During those months, the temperatures range between 20- and 50-degrees Fahrenheit.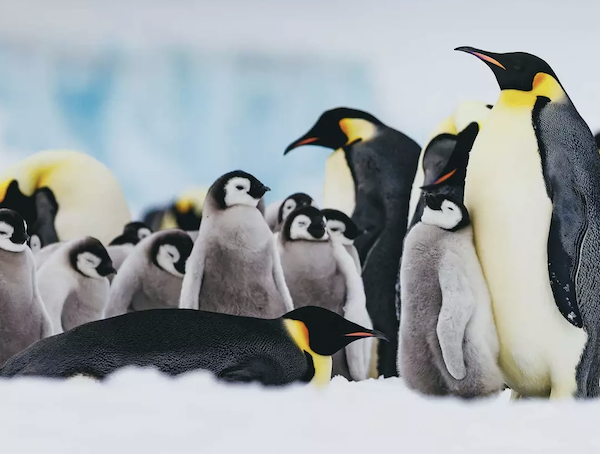 Wildlife abounds on this desert continent. From the mighty Emperor penguin to the tiniest krill. Orcas can be found swimming in the Southern Ocean as can Elephant, Weddell, and Antarctic Fur Seals.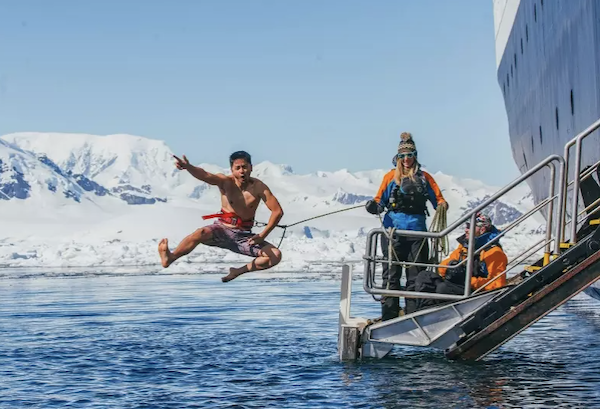 Sea kayak, ski, snowshoe, or dive. Kick off retirement by testing your inner daredevil and take an invigorating polar plunge. The scenery is as mind-blowing as one can imagine. The ability to explore where so few can dream of going helps make a polar expedition to Antarctica so coveted.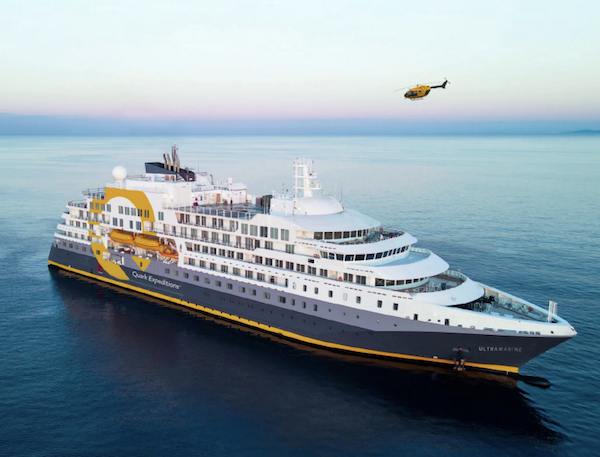 Where to celebrate:
Quark Expeditions is a leader in polar adventures and has a staff of seasoned experts on board each ship. Quark's state-of-the-art ships are purpose-built for polar use and have every modern bell and whistle, including Zodiac boats and twin-engine helicopters.
Floor-to-ceiling windowed viewing platforms, a wraparound deck, a spa, a fitness center, and world-class food are among other pampering perks. Nothing but the best should do for a retirement celebration. A Quark expedition will make it a celebration for the books.
Decisions, decisions
When it comes to celebrating a milestone, the world is your proverbial oyster. Giving yourself enough time to plan is key. Whether you're planning a wedding anniversary, birthday, or academic achievement, the team at CIRE is waiting on speed dial to help.
Time to start dreaming.
*******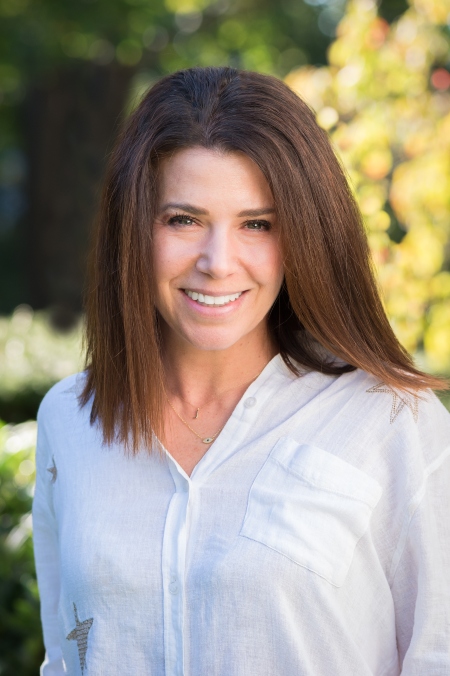 Jamie Edwards is an avid traveler, travel writer, and photographer. She launched I am Lost and Found, her adventure/luxury travel website after 25 years of living and traveling around the globe. Jamie's goal is simple: to inspire travel. Keep up with Jamie's adventures in travel here.
CIRE Travel is a full-service travel agency headquartered in
New York, NY
. Our expert team supports clients across the country and around the world.
---
Where in the World Do You Want to Go?
Inspired to plan your next weekend getaway, vacation or trip of a lifetime? See that form below? That's all it takes to begin your next epic travel story.